6 and 10 Day Race 2015…Set Up
April 18th…. The Day Before The Start…."Feeling Young"
An Interview with Manoshri Sykorova, who is running the 10 day race, her first multi day event.
Like Manoshri, George Biondic is also running his first 10 day race, and by coincidence they both are from Canada.   George however is 62 years old.  He has nearly 30 years on her and was probably competing before she was born.  He is a well seasoned and very experienced ultra runner. Yet like all great adventurers he, like all the remarkable athletes who will call this one mile loop home for the next 10 days, is keen in reaching out for new experiences.  Even one as challenging as running for 10 days.
He jokes as he tells me that his warranty is expiring on his body.  "My knees are evidence.  My ankles are evidence.  Things that once upon a time, like a little sprain would be gone.  Now a week……2 weeks.  It just takes a lot longer for my body to recover.
I throw back the obvious question to George after he says this…… so why would you do something like this?
"My neighbors said it…..George you are obsessed.  At first it kind of hurt a little bit.  But you know what….. They are kind of right."
"Running is something that is so deeply ingrained in my psyche, at the same time it brings me such joy.  It makes me feel young.  Once you get past 60 you don't want to get older.  The highest point in my year is a race like this.  Everything else disappears, and I am young and I am flying."
I ask George about his race last year when he ran the 6 day for the first time.  He sighs at this and says with more than a little disappointment….."I think it was 371."
I remind him that some would be pretty pleased at doing more than 60 miles a day.  "The thing is I had higher goals…..laughs"
This is followed by his confession that he was attempting to break an existing Canadian age record.  443 Miles  Neither he nor his wife are quite sure of the runners name who still holds that record.  George believes it was set more than 15 years ago.  "I grabbed his 3 day record and I have his 2 day record."
When asked what the Canadian 10 day record for his age George tells me, with just the right touch of confidence…."The new one will be 565."  He adds, that it is not a prediction, "I am here to enjoy life."
"I am old enough to know that you don't make predictions in these things.  At least a dozen things can go really off." George is meticulous in his calculations he adds…..for example, "one percent off in my sodium and the record is gone." He reiterates again…."there are no predictions.  You have to enjoy it."
Just as was the case last year George has the same support crew this time, his wife Erlinda.
"I am used to crewing him over the years.  So I have seen him in his highs and his lows.  In fact I encouraged him to come back this year."  I ask her what could she have possibly enjoyed about being here last year when it was particularly cold and rainy.  She says she was comfortable nonetheless sleeping in the back of their car.  "I didn't have to suffer the cold and the wet."
"This is a new territory for us.  So we will see how it goes."  Erlinda says that when she first met George he was just a marathon runner.  Eventually he got hooked on ultras.  She feels the excitement of being part of the race in her own way.  She describes how it gives her a sense of achievement.  "If he is happy, I am happy."
Looking back at George as she says this I cannot help but tell him that he looks pretty happy.  "I AM HAPPY!!! Maybe by day 6 and 7 the complexion is going to change."
When asked what his strategy will be he is adamant.  "You are talking to somebody who has been doing this for 35 years.  There is no cushion here.  We have a schedule and we are going to stick with it.  It is 10 days.  It is not where you are in day 2,3, or 5, it is where you are at the end of day 10. That is how we look at it."
George has had some great success in his years as a competitive athlete.  "The greatest moment in my running, was not when I was running.  It was when I was crewing for Erlinda's first race ever.  After watching me for 30 years."  He then describes how his wife last year decided to run a 3 day race for the first time with very little training.  She was first for her age and set 9 Canadian records and 2 world records.
She is going to go back next month in a new age category and work on setting even more records, he proudly says.  "That was the greatest moment.  When she did that I was the crew. That was the best for me."
Click to Play Interview:
With the start just 24 hours away the camp is starting to look nearly finished.
The board is now waiting for the numbers to go up beside the names.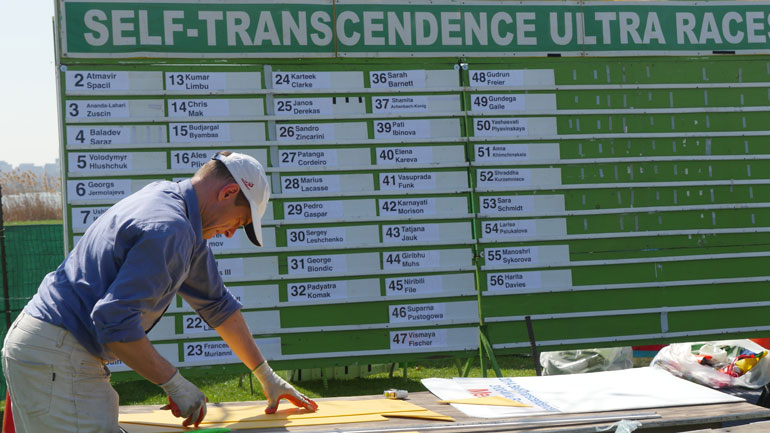 But like everything that is part and parcel of the village no detail is too small or insignificant not to be touched up.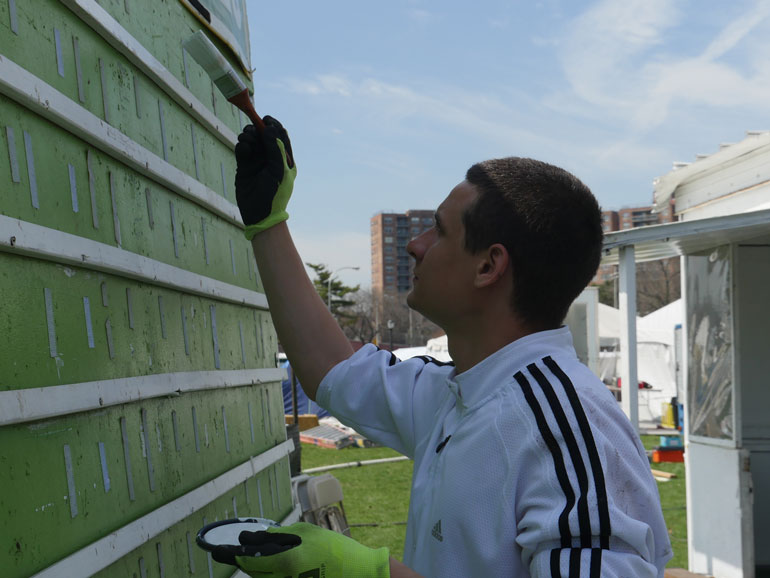 Many 10 day runners are still putting up their tents.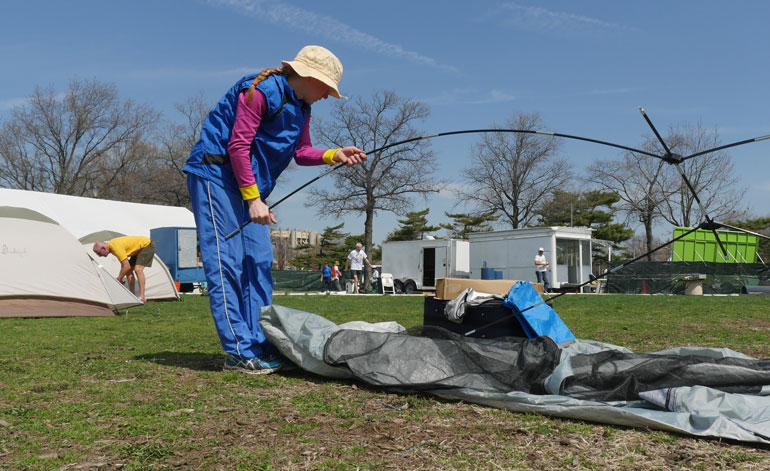 Each runner sets up their table just the way they like it.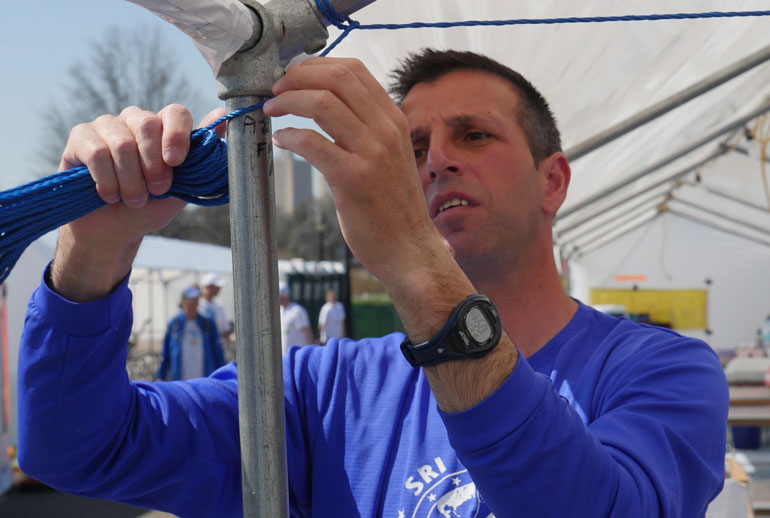 Marking out you table is an important thing.
Lots of little details yet to be done.
The kitchen will have to be working by tomorrow.
No such thing as too clean.
Uddipan making sure that the camp cook's tent is made perfect.
Manoshri will have both her Mom and her sister here at the race.
The early runners can pick and choose their tables.
Daulot has done the race so knows how important it is to get things done perfectly.
It is in so many ways one it is one big family that inhabits this small patch of New York city park each Spring.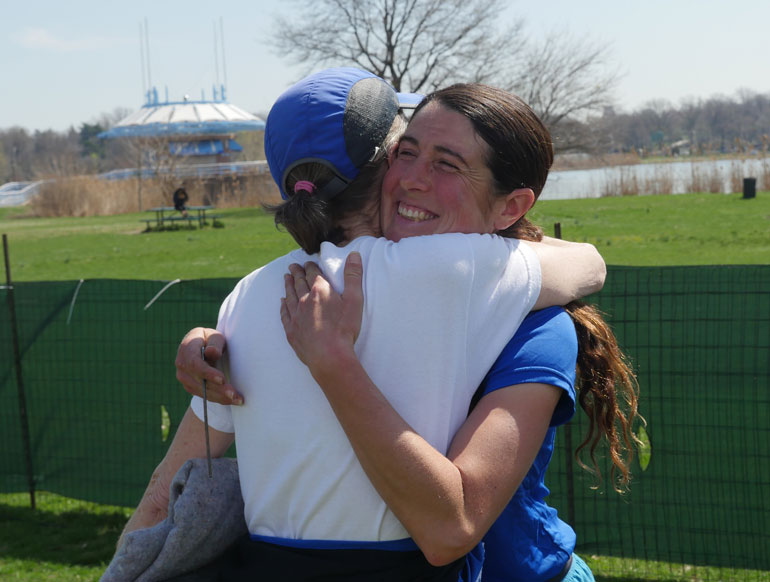 If I could start my life
Once more,
I would every day become
A new morning rose
In the garden of the universe.
April 19th….The 10 Day Race Starts
Under the best of possible conditions the Self Transcendence 10 day race started.
Before the start there was still lots of preparation going on.  Rimas sets up his tent.
Budjargal from Mongolia is relaxing because soon he will be running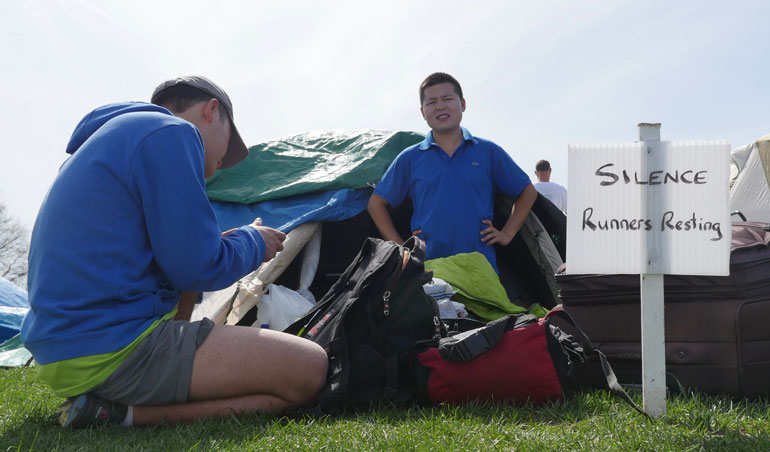 Runners pick up their race numbers from Sahishnu.
Others find time to relax in all kinds of ways.
Helpers sign up for shifts to cover the full 24 hour period each day.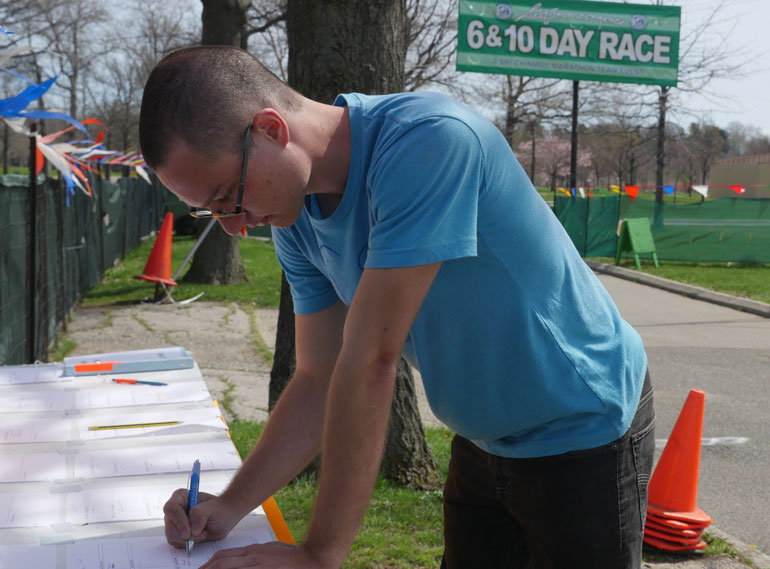 Manoshri goes over some last minute nutrition points with her helper Mom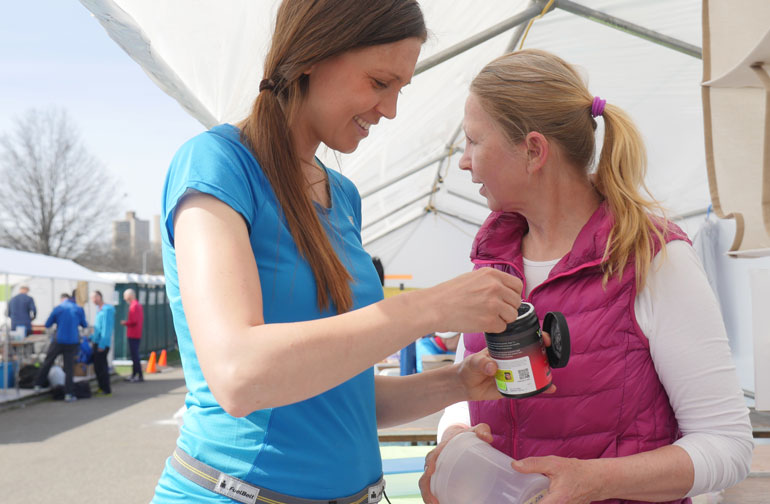 These feet of Giribhu will not be able to enjoy a moment like this for some time.
Chris Mak is a 54 year old runner from Hong Kong and has gathered around himself an amazing crew for his first 10 day race.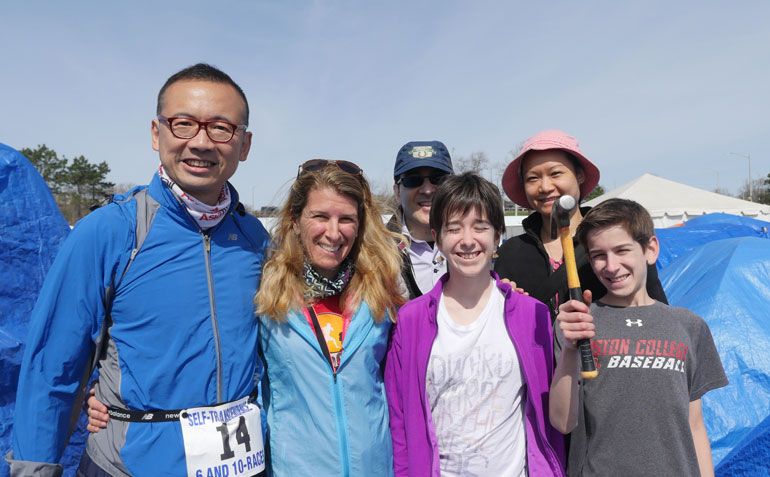 Click to Play Interview: 'Mileage and Self Discovery'

For some the work does not end.
Niribili has a long history with this race.  At age 69 she will prove once again that age is not a factor in self transcendence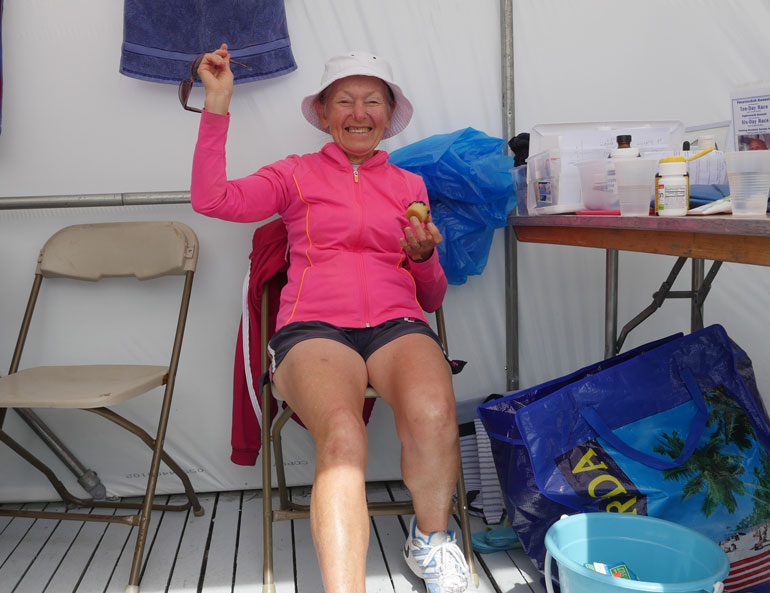 Adrian MacDermott ran the 6 day race and he is now back again to try the 10 day race.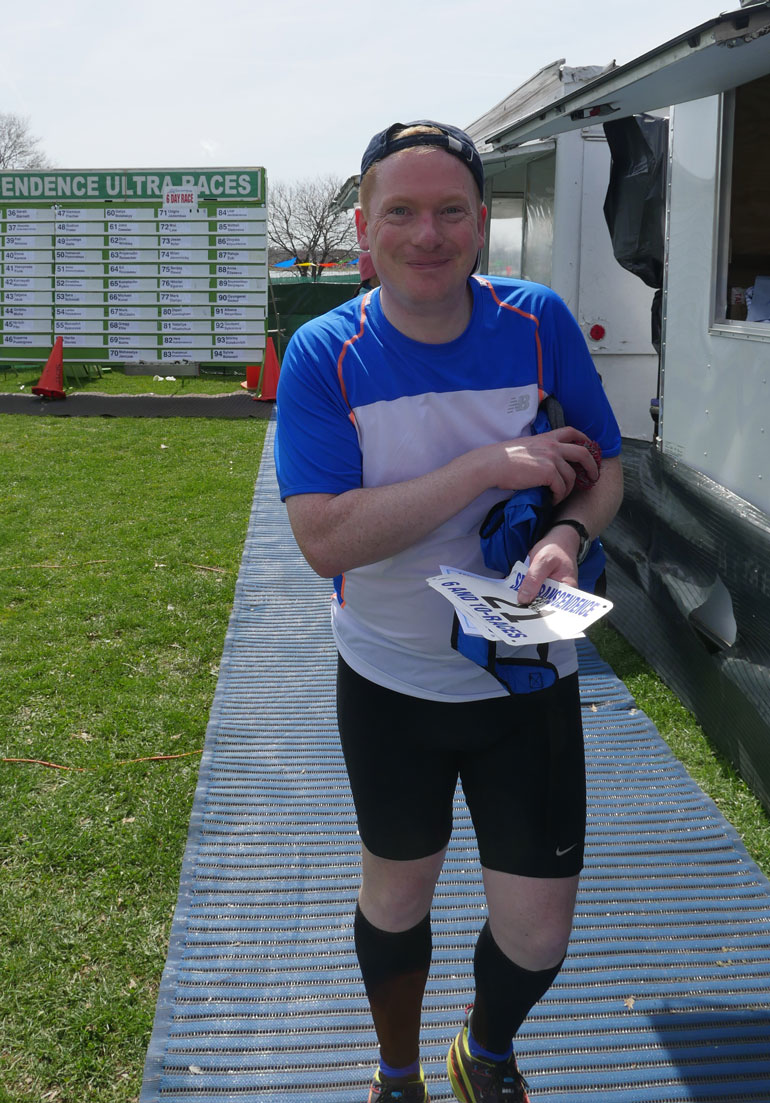 I ask him if his race last year was the longest distance he had ever run.  He answers without hesitation, "It certainly was."
"I had been doing 24 hour races for a few years."  He has done an 8 day race in Monaco a few years ago.  "I thought if I can do 8 days than I can do 10.  But this is a much different experience."
I ask Adrian to sum up his experience last year here.  "I must admit that I went out there and had a good first day.  To be honest I didn't give my feet enough time to recover.  I didn't treat them right. I didn't keep them cool.  Basically I went out there and thought I was invincible.  That is the truth of the matter. As a result my feet went into trauma."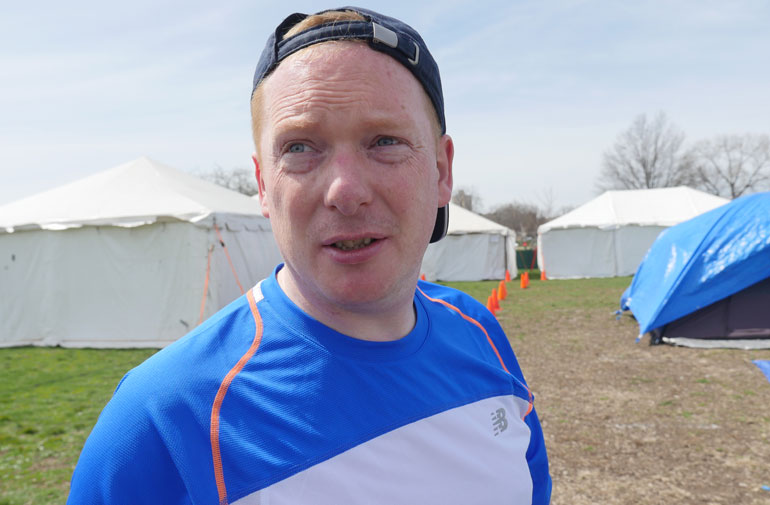 "Every other day I had to have my shoes cut extra wider."  He said that after that he went seeking the widest shoes he could possibly find for the next race.  "Unbelievable."
He says that it is the challenge that has brought him back.  "It is the challenge know that I can do better.  Push myself to my limits, both physically and mentally.  But now I know that I have trained harder and trained right for this event.  I know I can do better.  I just want to do the best I can."
When asked why not do something a little easier.  "Personally it is all or nothing. It is in for penny in for a pound.  If I am going to take on a multi day I am going to do as many days as I can.  There are plenty of 6 day races out there and maybe I will enjoy doing a 6 day race again one day but…."
Last year Adrian ran 475 miles in 6 days.
When asked what he would like to see at the end of 10 days.  "I am going to say exactly what I said last year.  A million meters is still my goal.  If I don't reach that fair enough.  But if I beat 475 I am happy.  I will be honest with you.  It justifies me returning." He says the million meters is still his goal, and he will continue to pursue it until he reaches it.
"I will get older and I will get wiser and I will do it.  That is my challenge"
Click to Play Interview:
Sahishnu introduces the 10 day runners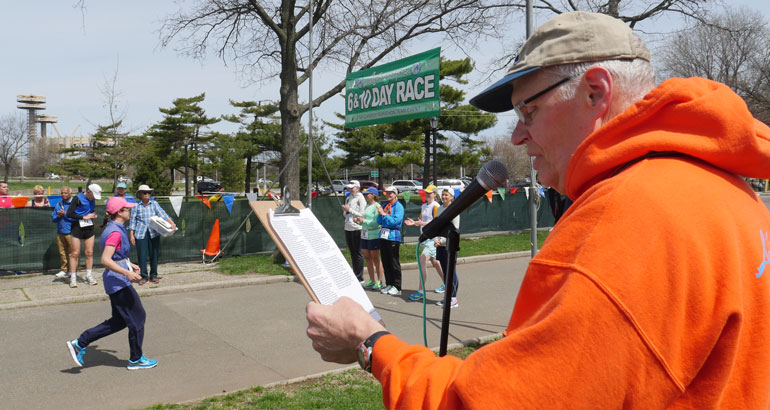 Click to Play:
Aidas a 43 year old runner from Lithuania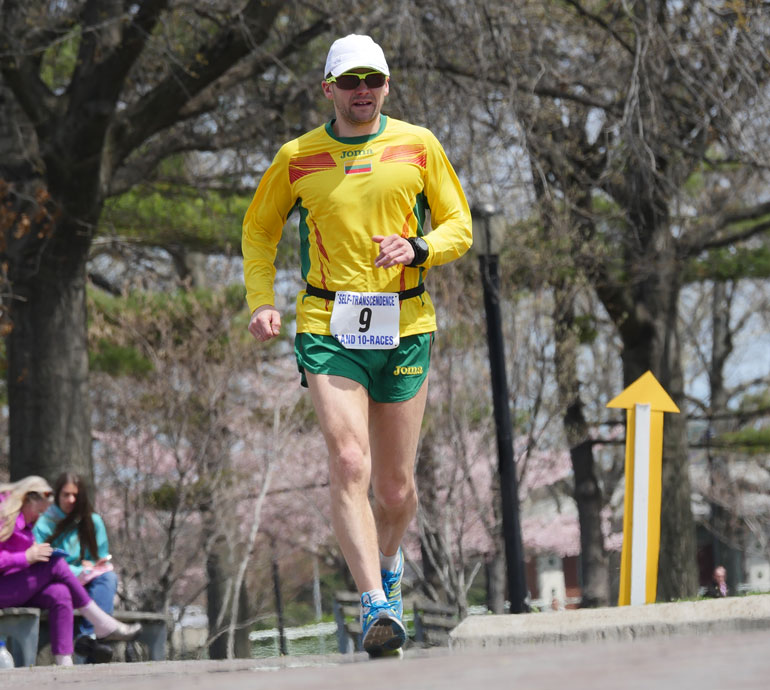 There are many visitors to the park on Sundays
Ananda-Lahari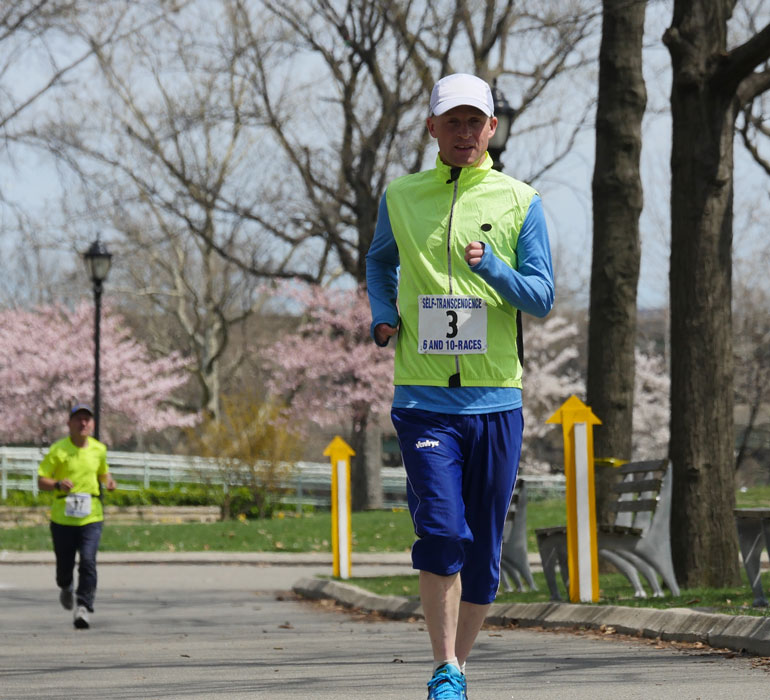 Atmavir
Budjaargal from Mongolia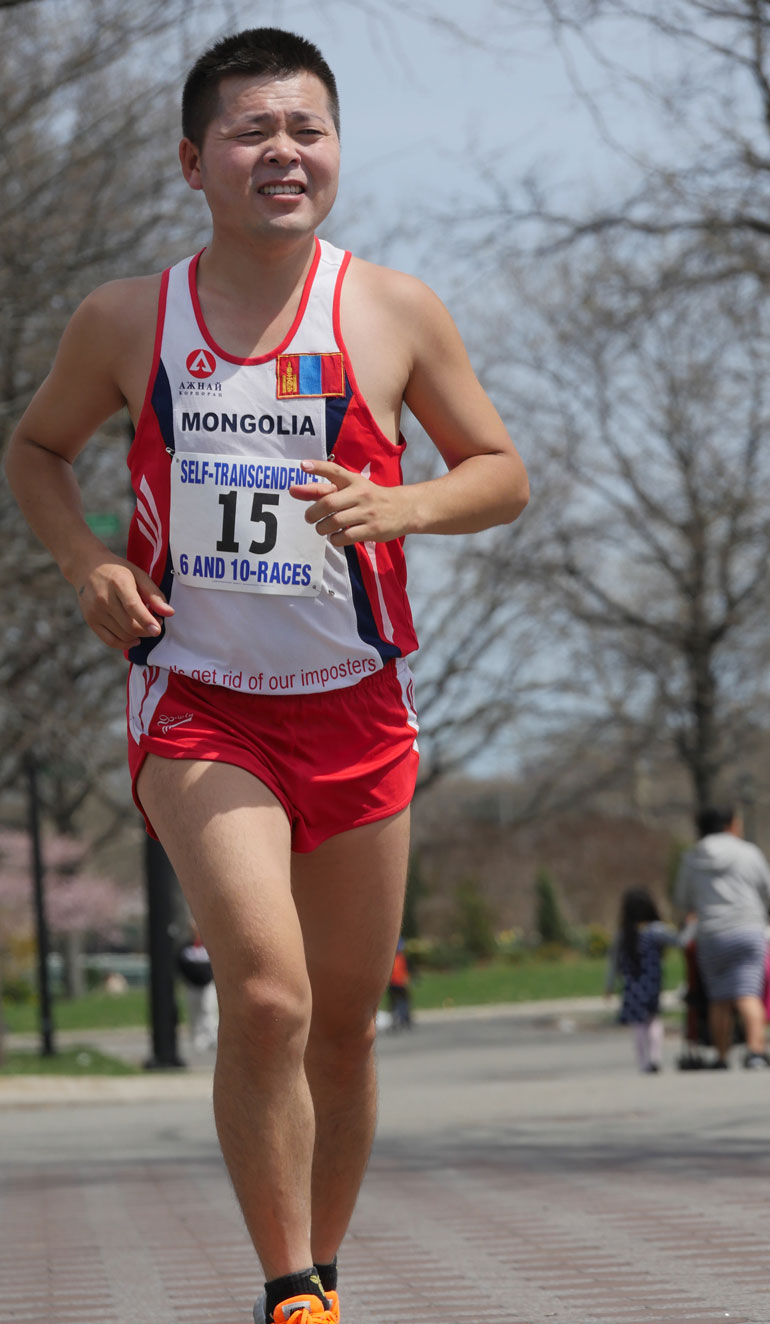 Elena
Spring has finally come
The great Fred Davis
Coming back to camp
A very determined Georgs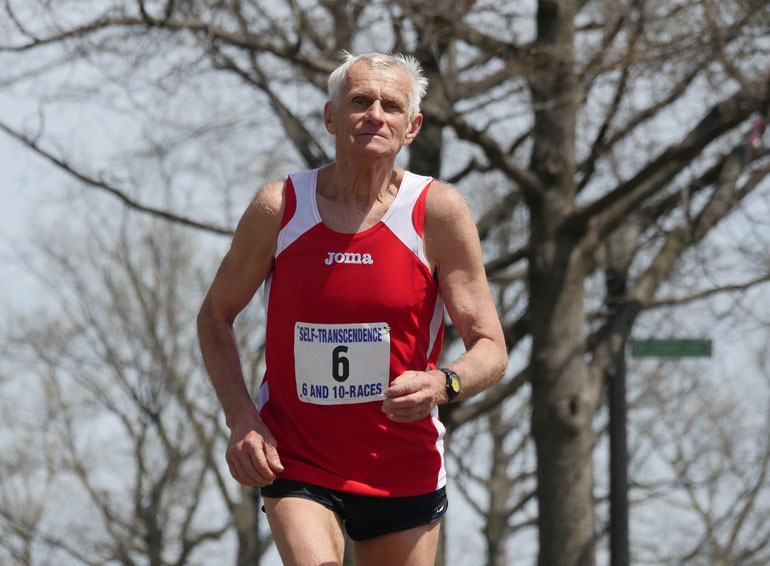 And another George also determined.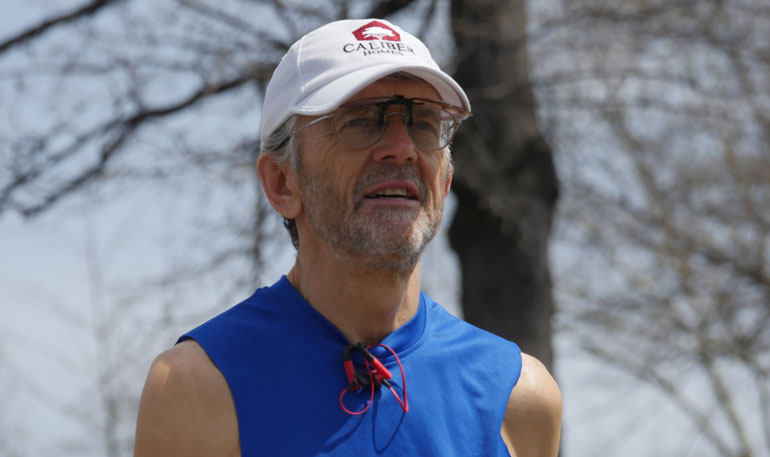 Flowers along the course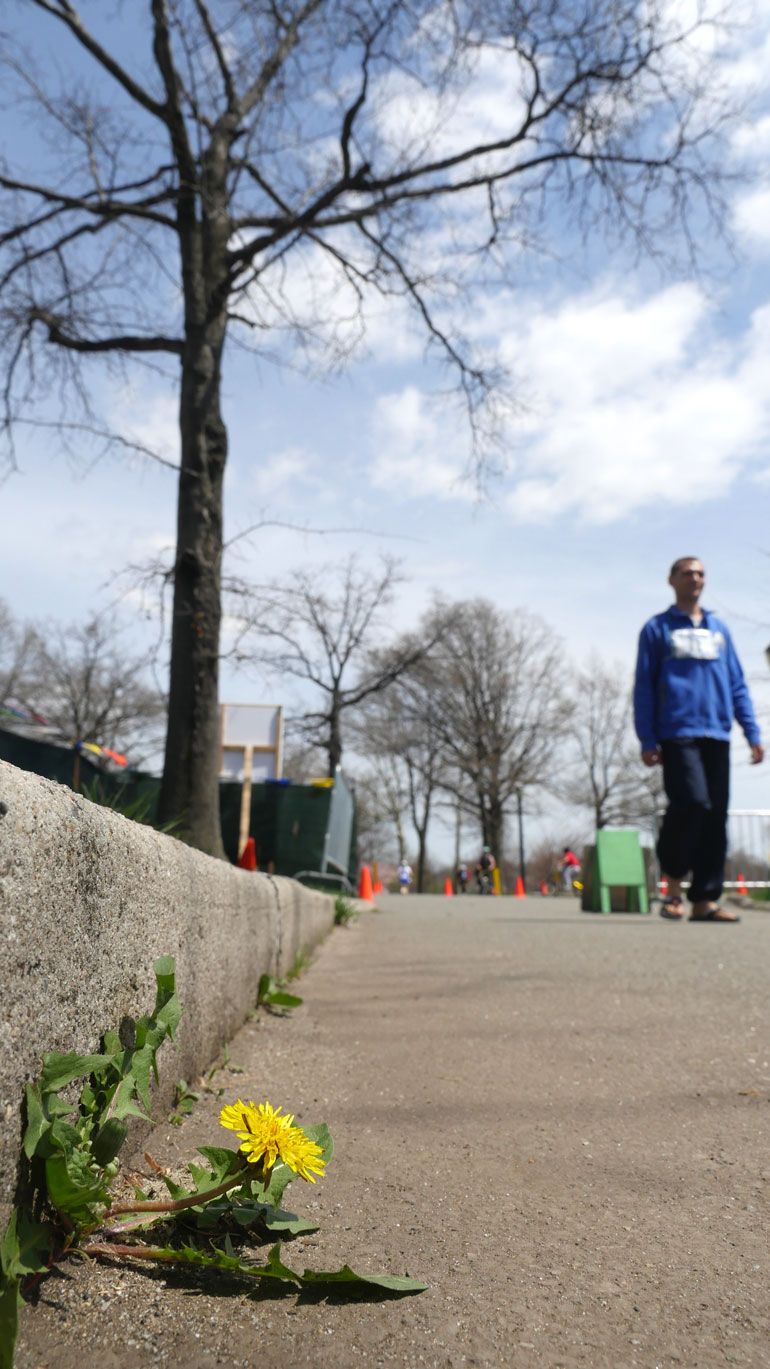 Giribhu
Kitchen is working hard but having joy.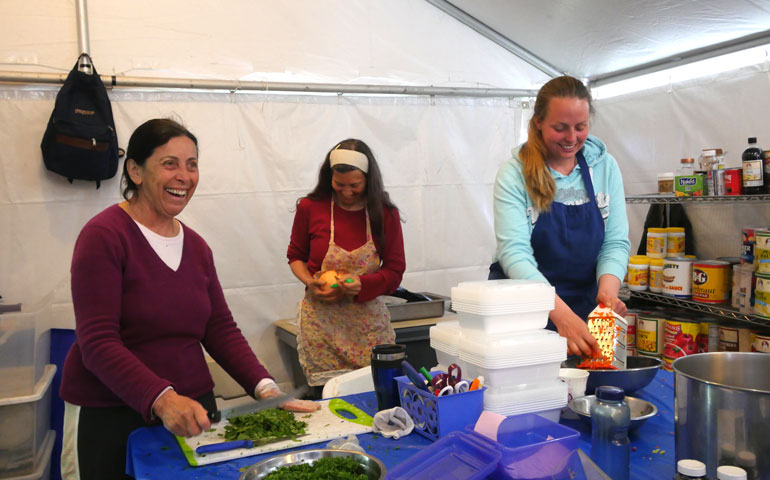 Lunch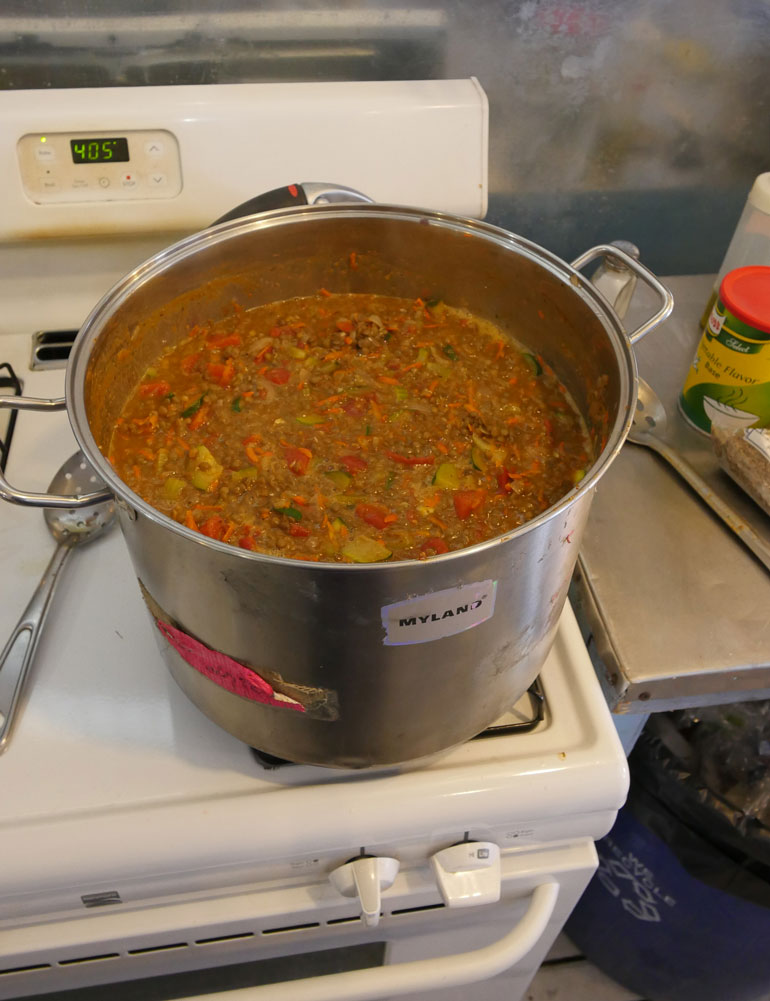 Manoshri finally gets to run.
The sun is shining for today at least.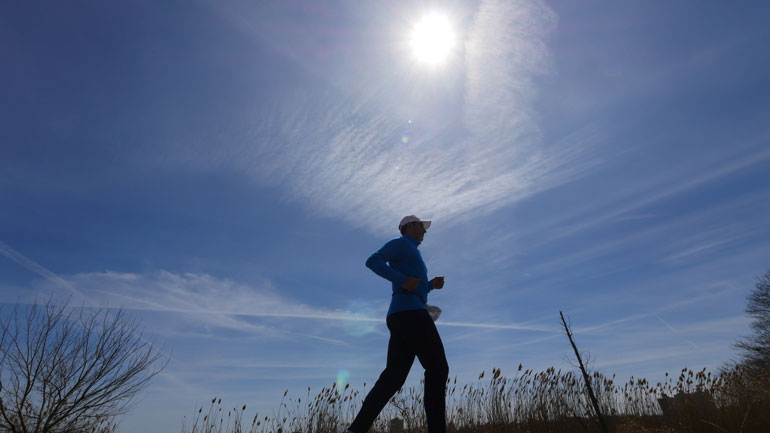 Sarah is the one to watch for big numbers.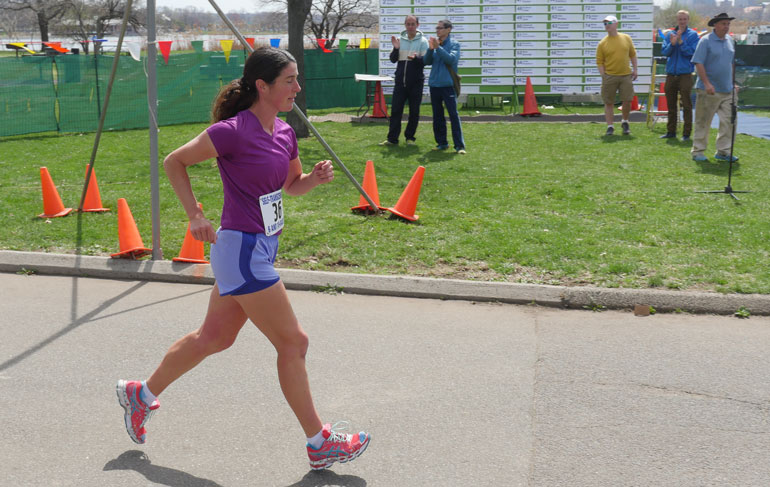 Nirbhasa is a bystander this year.  He has another race in mind later in the summer called the 3100.
Tatjana and helper
A sight every runner will see many times.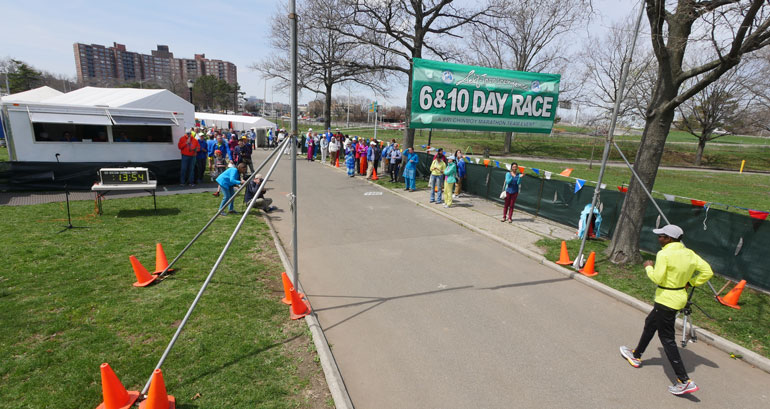 Baladev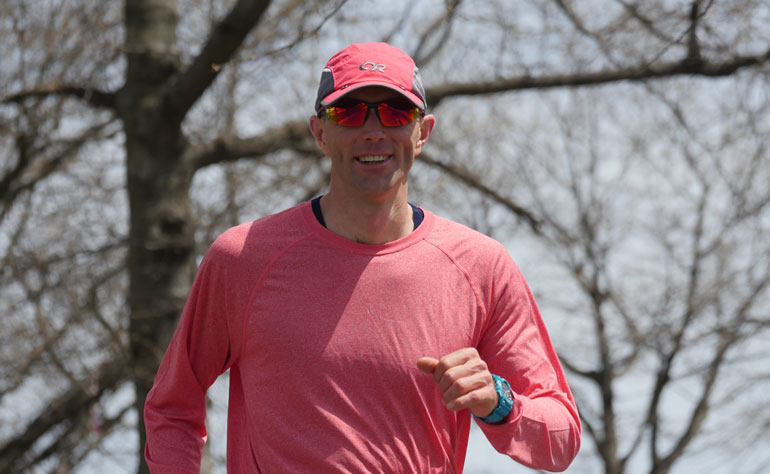 Chris Mak and his great crew.
Mikhail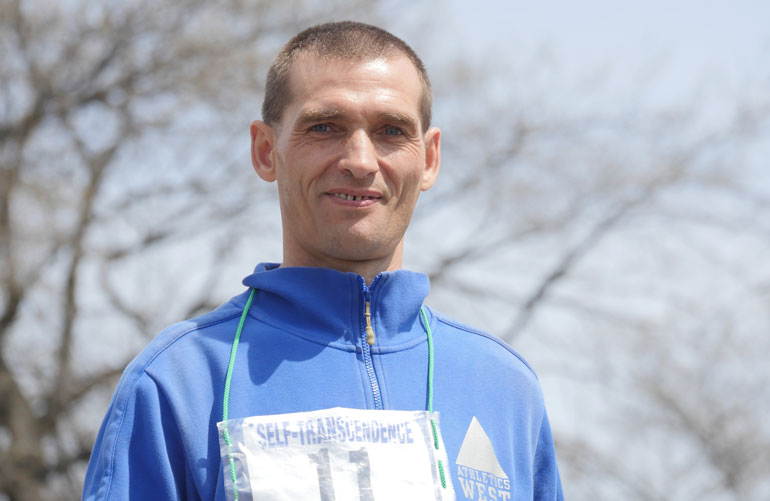 Olexsander
Vasuprada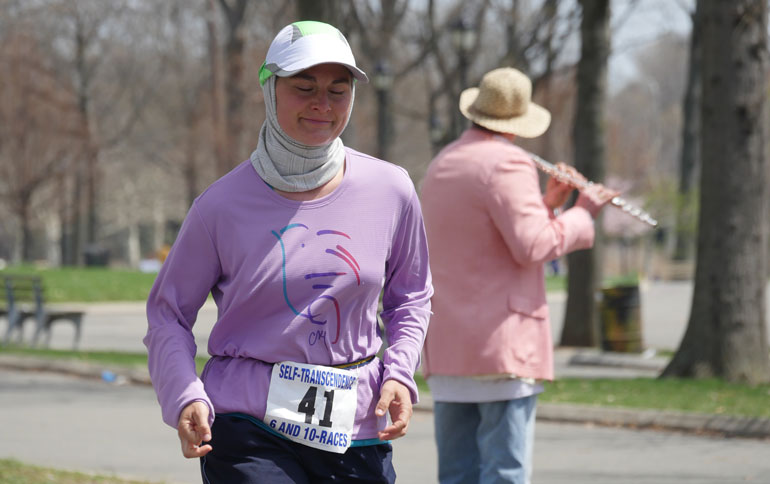 The tents will be quiet for many hours
Sara
Magnolias blossoming to perfection
Chris moving on.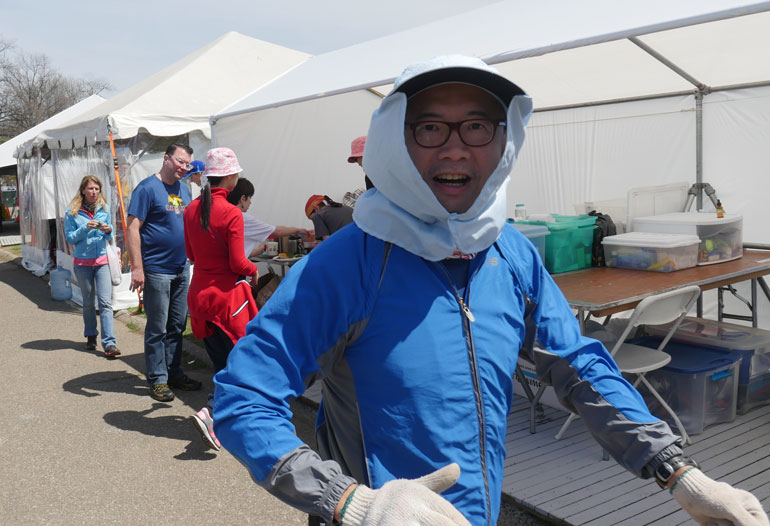 Anna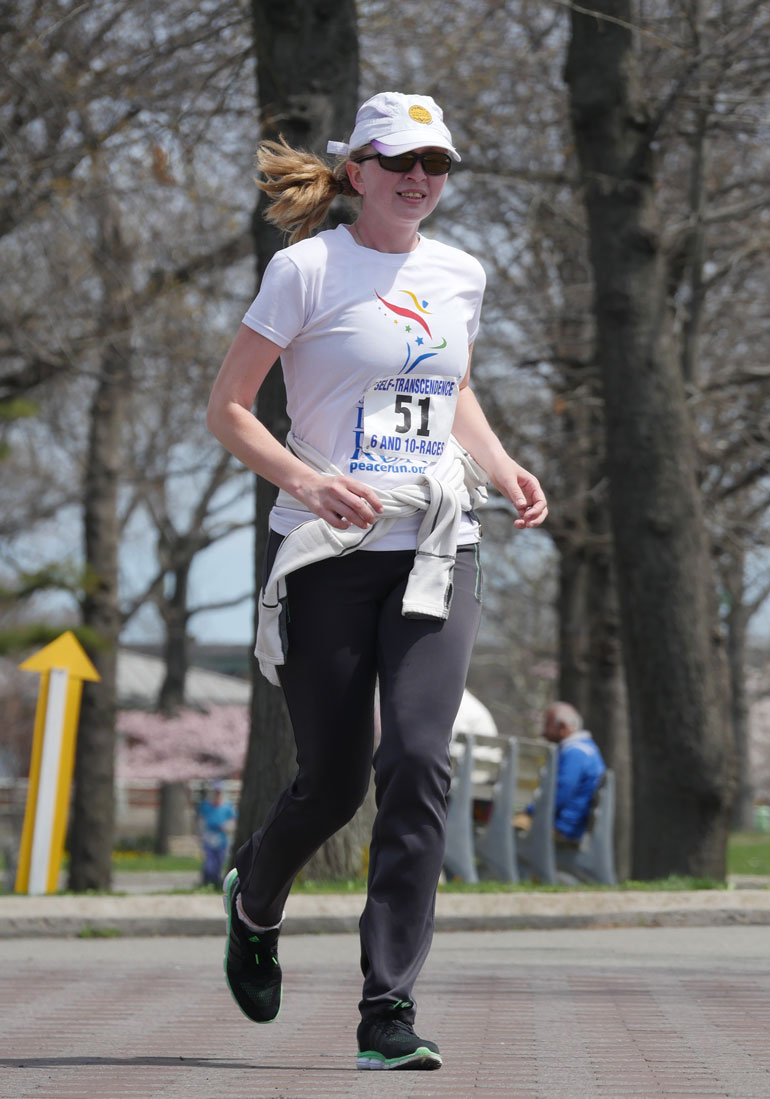 Karteek has swum the English channel 11 times.  Last year he ran the 6 day race and is back again to participate in the 10 day.
Click to Play:
If your mind wants to challenge something,
Then let it challenge peace.
If your heart wants to challenge something,
Then let it challenge love.
If you want to challenge something,
Then challenge perfection.
April 20th…A Perfect Day To Run
The conditions at the race for most of last night and now, for most of the day, can only be gently described at best as challenging.
For several million New Yorkers, April 20th rolled in as a cold and rainy day, accompanied by generous gusts of wind.  A day which glowered in grim contrast to the glowing Spring day which immediately and brightly proceeded it.  For several million residents of New York city the unrelenting weather conditions were a damp inconvenience, that only briefly set back the inevitable triumphant return of Spring back to this now grey dull city.
For the 50 runners of the Self Transcendence 10 day race however there is no escape and no way but not to confront head on a day in which most of us would rather duck and hide and grab a warm hot coffee (sugar optional). Mileage must be completed no matter how ferocious is the weather.  Particularly when as the days slip past the miles do not get any easier.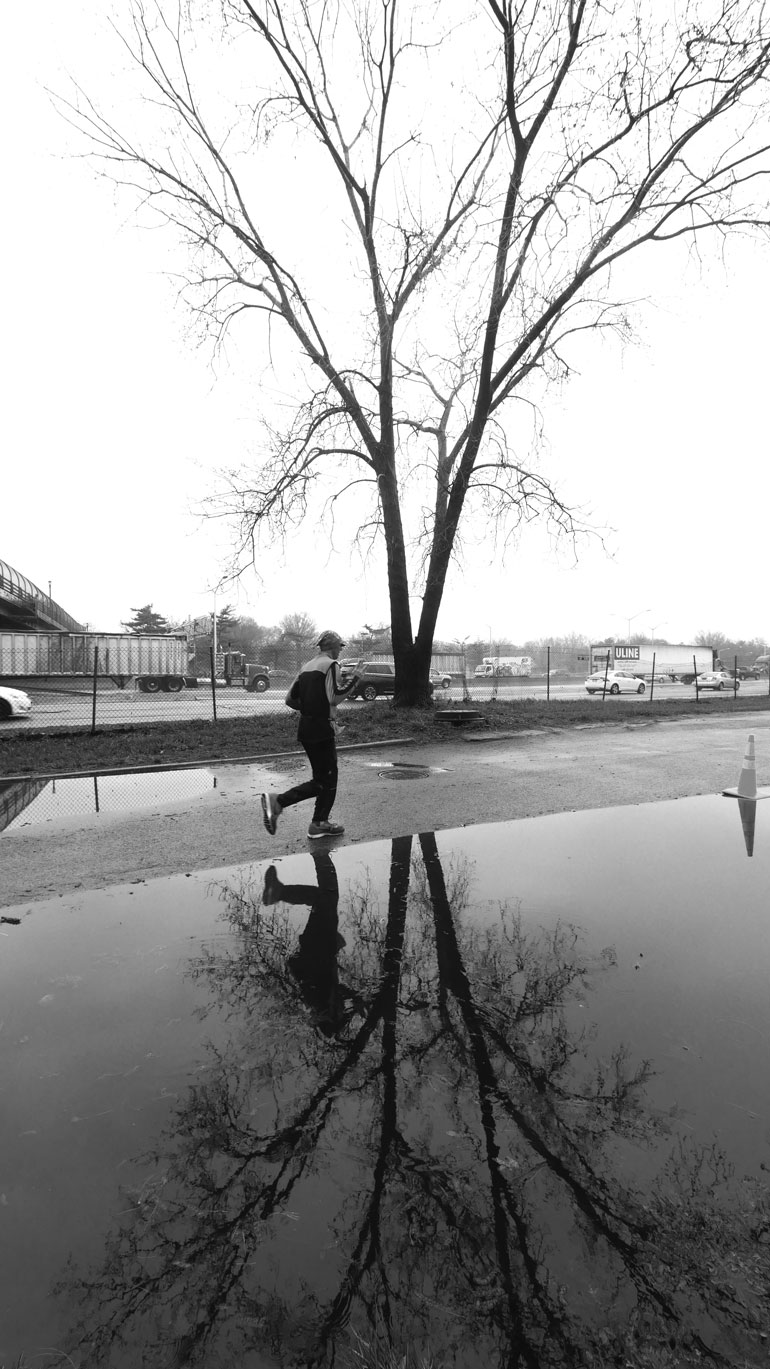 Telling the story of just how bad it was here today is not easy.  A small comfort for the journalists whose toys and technology do not mix well with such conditions.  But for the runners there are no safe excuses if the course floods, your tent gets wet, and every article of clothing has suddenly become drenched, and nearly impossible to make dry once more.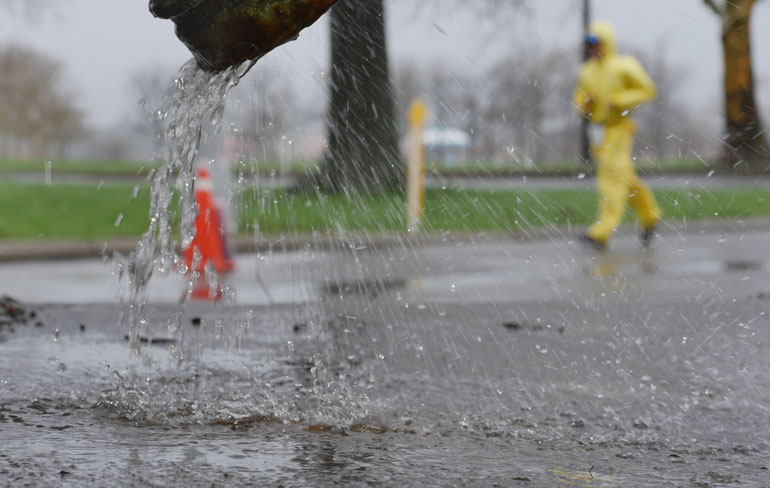 Everyone is trying to do their best.  Every runner has some goal that they are reaching out for whether it be an obvious bold challenge or some quiet sacred one within their own hearts.  Aidas Adzijauskas a 43 year old runner from Lithuania has one of those astonishing, hard to comprehend kind of goals.
In his first 24 hours here he completed 86 miles.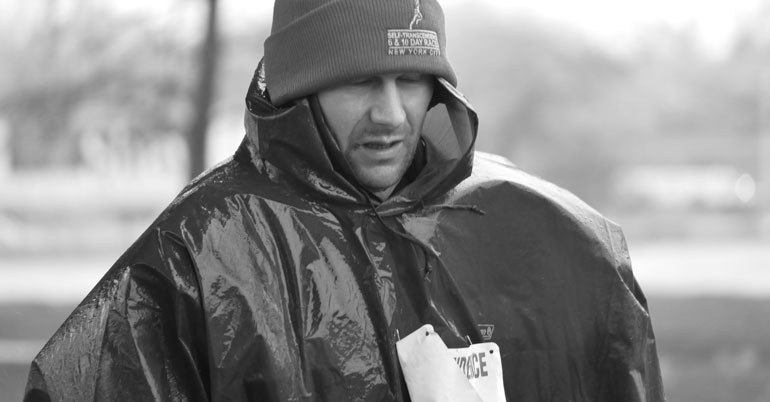 He wants to set a new Lithaunia record for 10 days.  Aidas wants to break the mark of 901 miles set here in 2001 by Rimas Jakelaitis.  He is very nice and I was fortunate to be able to speak with him accompanied by a translator who is acting as his helper.  Making a surprise appearance during our talk was the record holder himself, Rimas.
Click to Play Interview:
The predominant fashion attire today were rain suits.
Making the counter's job none too easy, to tell one runner from another.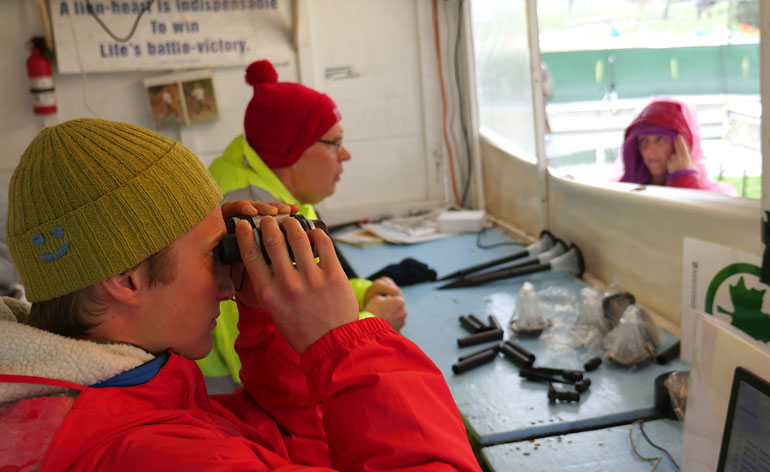 Ales had 73 miles for day one.
Even the dorms were having problems keeping out the weather.  Forget the possibility of drying clothes.
Certainly some tents did not perform well under the harsh conditions, and struggled to stay up even with human intervention.
Ananda-Lahari had 67 miles for his first day.
Lots of reason for caution today and into tonight.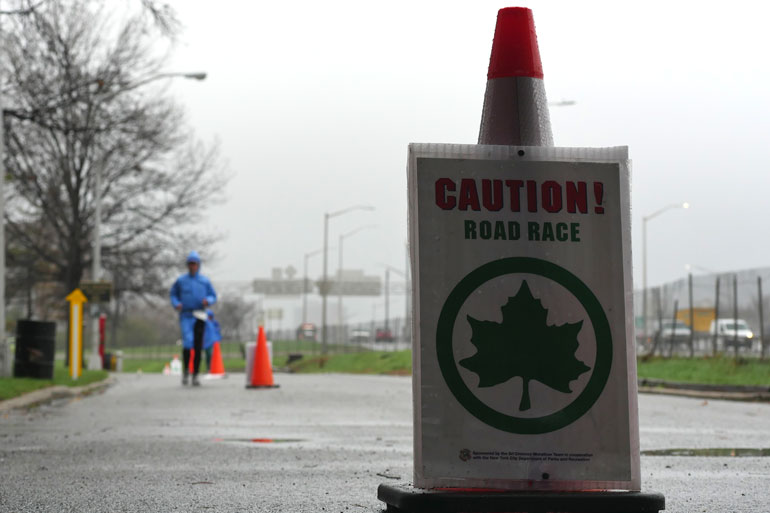 Budjargal had a good first day with 81 miles.   That put him in 4th place for the men.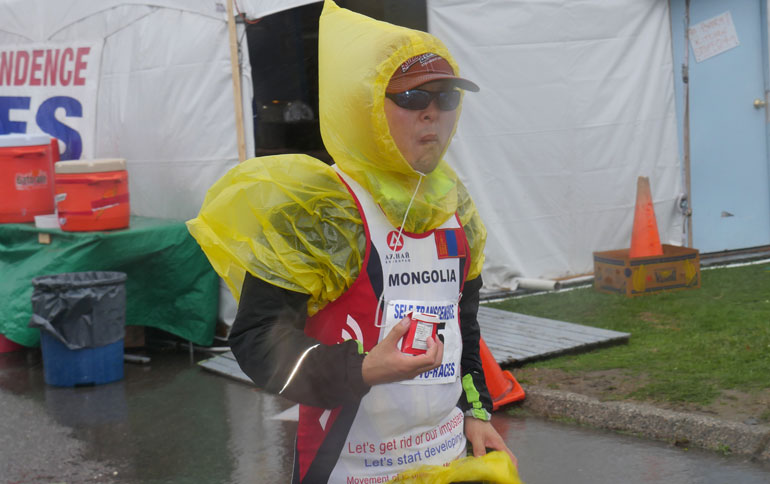 Devashishu encouraging the runners.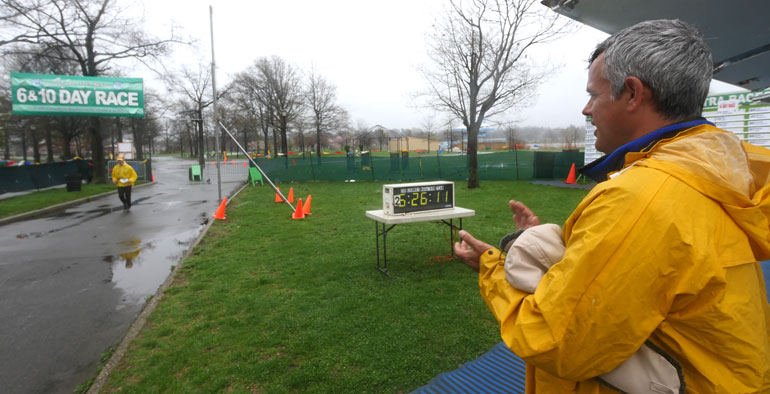 George Biondic had 68 miles for his first day.
One place that is always comforting and just a little warmer is the food tent.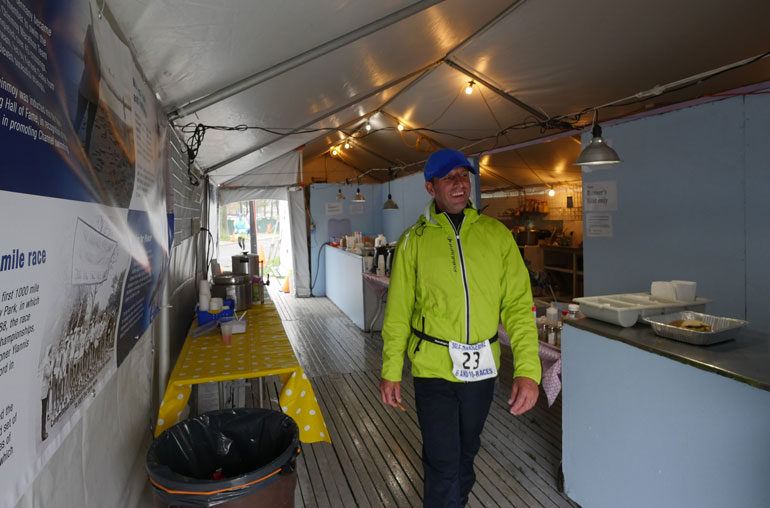 At age 72,  Georgs Jermolajevs from Latvia is going to surprise and perhaps astonish a lot of runners, not just here but perhaps around the world over the next few days.  His first day total of 87 miles was surpassed only by Atmavir and Pati.  The course may well be witness, as the race progresses, of some truly historical achievements.
In the dugout it is just a little drier and in some spots definitely prettier.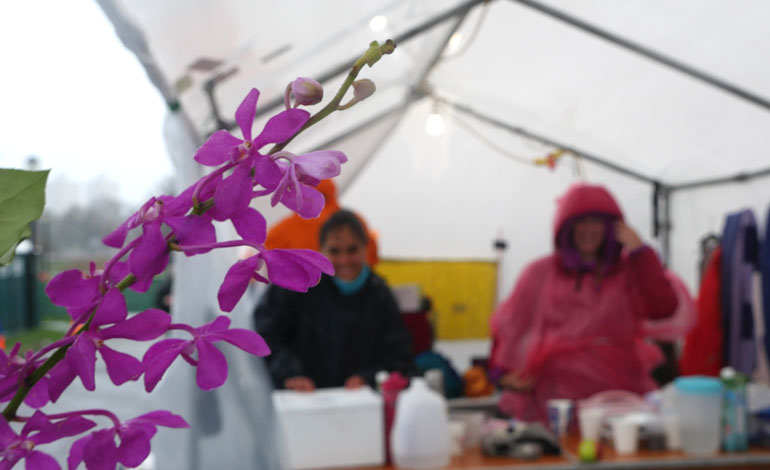 Chris Mak had 60 miles for his first day.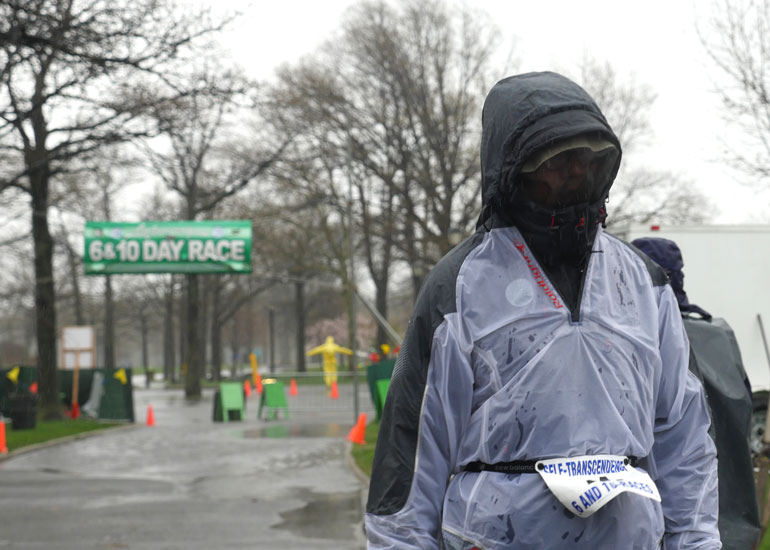 Karteek had a very good first day with 67 miles.
The trees have decided to blossom now no matter whether or not the sky appreciates it or not.
The roar of the highway traffic can never be avoided.
Gudrun had 62 miles.
The course is only really wet in a few places.
Gundega had 68 miles which puts her in 10th place in the ladies division.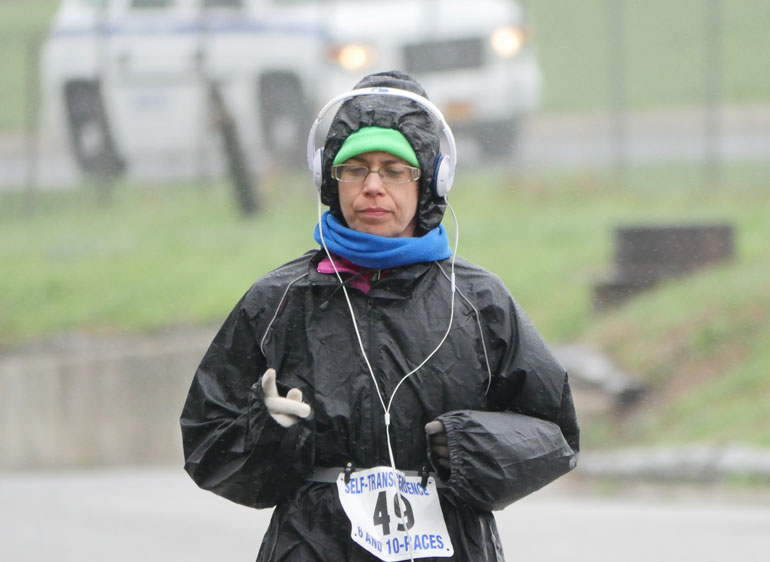 Taking a break at the right time is absolutely necessary.
Even some of the permanent residents of the park do it.
It was a constant battle to stay dry and regularly change clothes.
Janos had 63 miles.
Manoshri had a good first day total of 67 miles.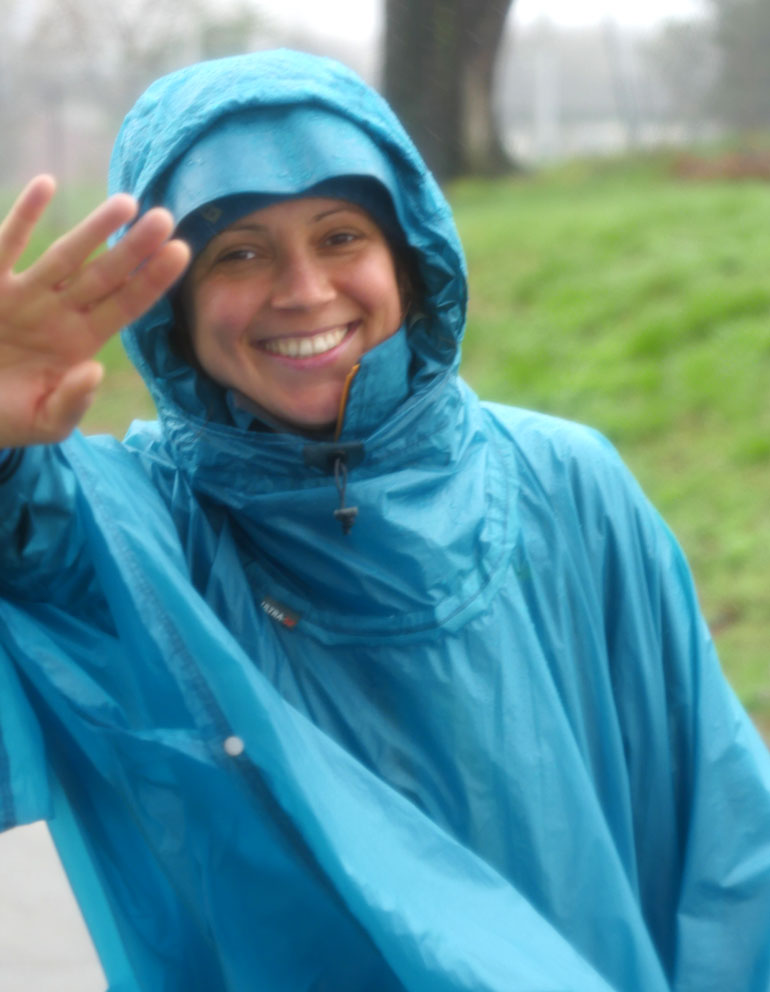 Pictures of course can only show so much.  When faces have drifted off the lofty plateau of smiles, it does not mean that joy is not there where it is needed most, within the heart.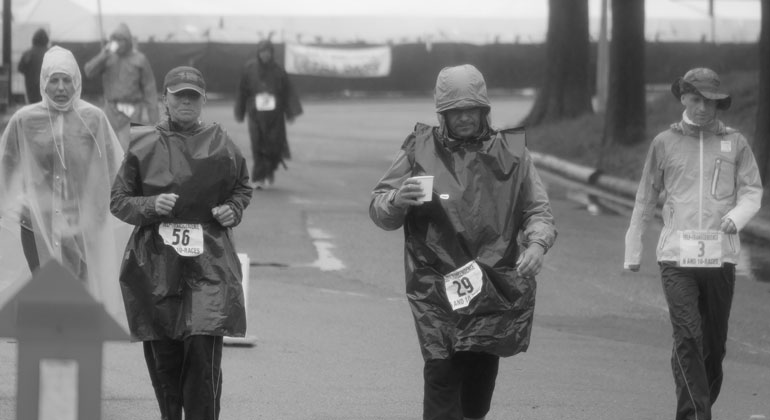 For Shamita a look of concentration does not speak much of her achievement here the past 24 hours.  Only the score board takes accurate note of the incredible 81 miles she ran her first day.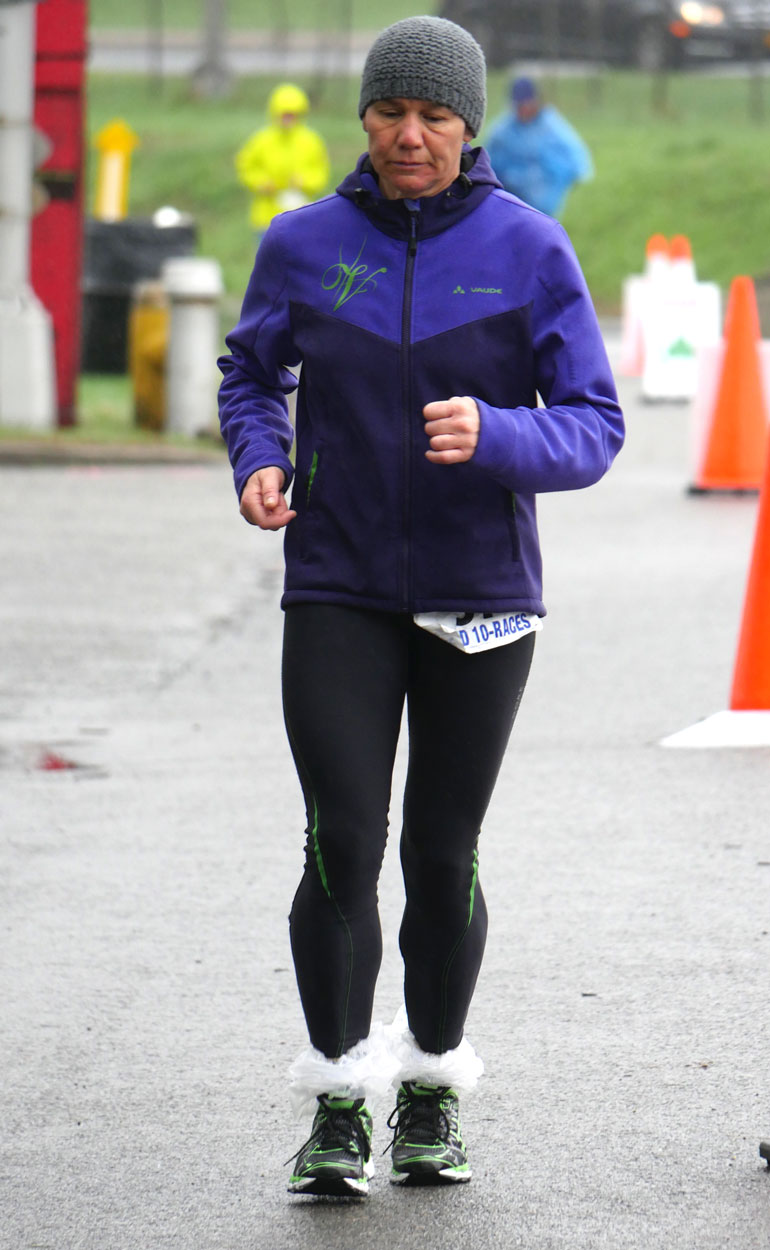 It is so incredibly wet and some might say cruel for such a long period of time.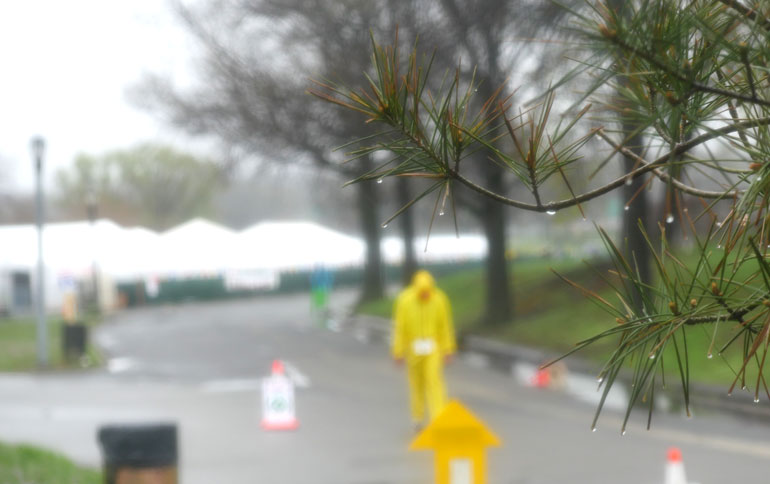 But the weather is not the villain.  It does not dictate what goes on within.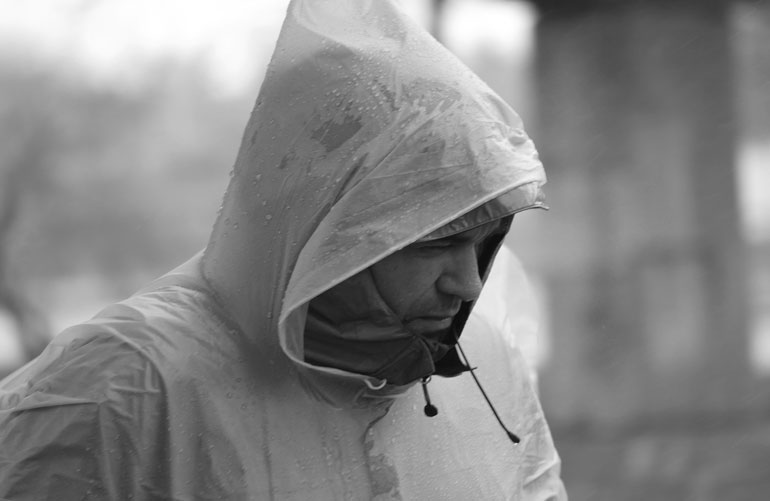 Pati somehow found 90 miles her first day.  Putting her in 2nd place overall.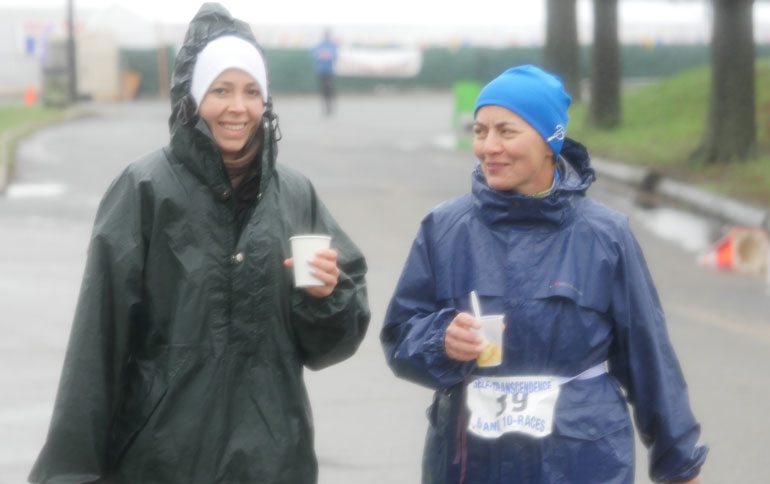 Beneath the superficial torment and the temporary suffering is so much much more that is good, that is positive, and that is soulfully fulfilling.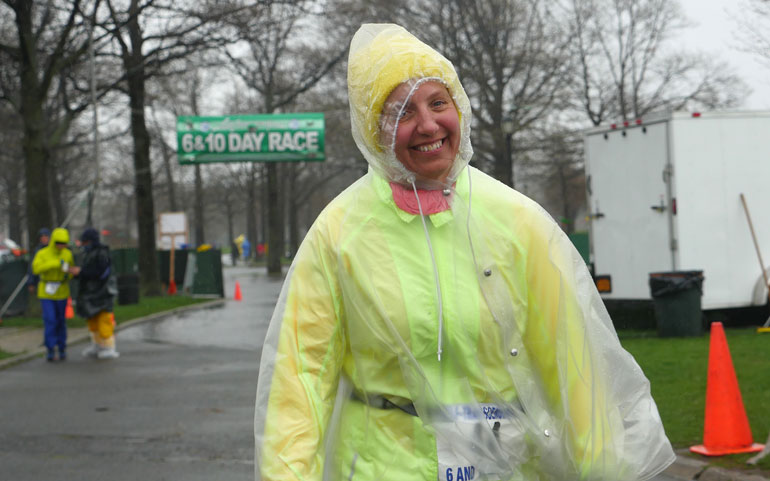 Sometimes hidden to those who watch from warm dry places.
That there is a joy in listening and obeying the force of nature and allowing it to show you how to go on and on.
To listen to the body and pay attention only to its most important cries, the ones that truly need to be listened and attended to.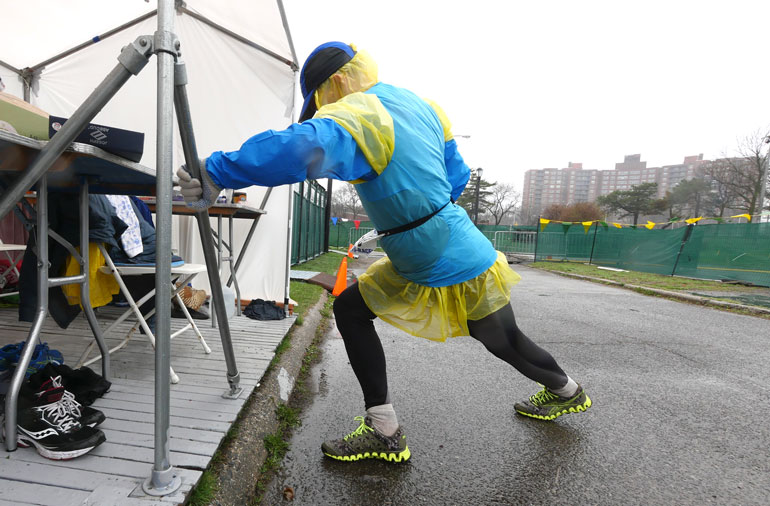 Nature does not want us to suffer, we just need to pay attention to what it is offering to us and appreciate it as much as we can.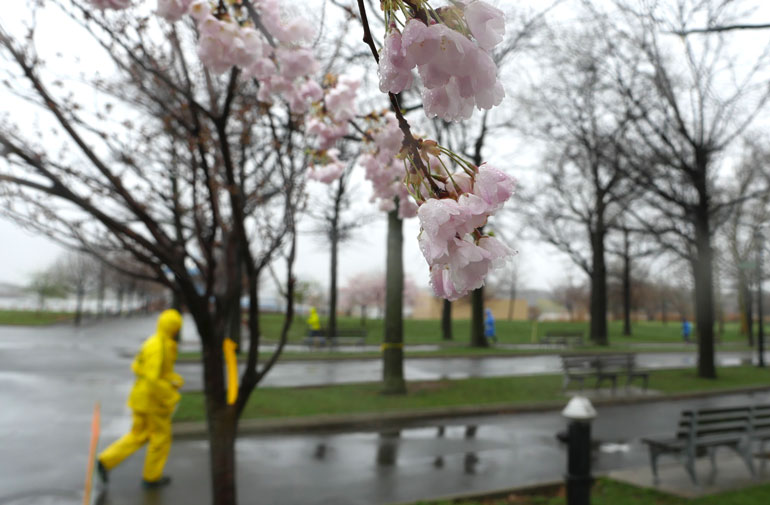 Harita Davies is someone who has spent many days, hours, and miles here but has never run the 10 day race.  She has helped out many times and even run the 6 day race 3 times, the last time being 8 years ago,  but this is the first time she has run the 10 day.
One of the reasons she has not participated more she says is that she has had to deal with some heath problems.  Now she feels better and has wanted an opportunity for a long time to take on this tough challenge.  She completed 82 miles in her first 24 hours and says, "I feel strong and I feel good."
She feels the race, and in particular its challenging conditions, have helped her to turn to the best source of inspiration and strength.  That being all that she has learned from the many years she spent with her late spiritual teacher, Sri Chinmoy.
"Meditation, and staying in the heart, and not your mind, and really just staying positive, and staying grateful."
"Everybody has so much to be grateful for.  That is really the key to be happy.  I am so grateful that I can run, for many years I couldn't really run.  I have a great life.  I feel incredibly  blessed."
She has helped Dipali in the 6 day race quite a few times (Holds 6 day world record).  An experience that clearly not only inspires now but also provides a positive strategy, particularly in difficult conditions such as now.  "She stays so positive when she runs and keeps everything very simple."
"It is a whole different experience to be able to run."
Click to Play Video (Note poor audio quality):
Now is the time
     To make good use of time.
Today is the day
     To begin a perfect day.
April 21st… I Run For God
Nearly 20 years ago Georgs Jermoalajevs won the Self Transcendence 10 day race with 727 miles.  It was 1996 and he was 49….. (it is tempting but not accurate to say 'just 49' ).  Back then his steps were light and strong and his face beamed with a radiance that shone brighter than practically every other runner I have ever met. His capacity for multi day running seemed limitless.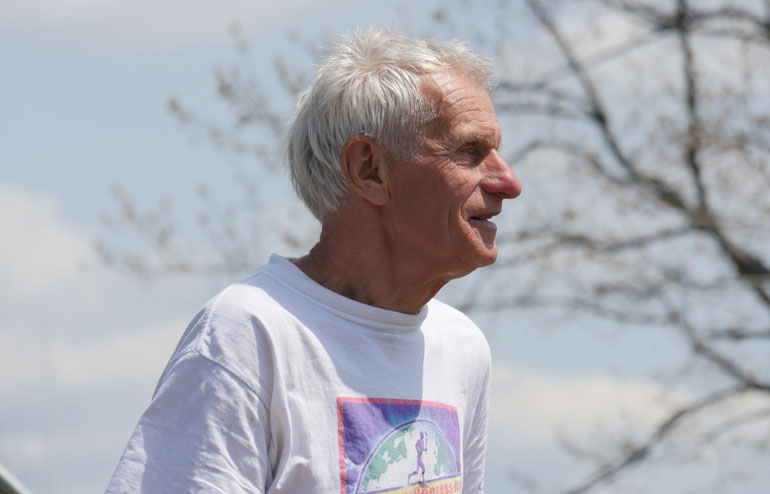 He was someone who looked as though he was simply born to run long distances.  There was a naturalness about his ambling stride, and he seemed to be most at peace, when he was moving forward, which he could do for days and days at a time.
Both time and life itself, in the past 20 long years, that have stretched out between then and now have diminished some of his outer mechanics.  But he still bears the same brightness and sweetness that is indistinguishable from the lithe powerful figure who once tirelessly ran these New York one mile paths in competition.  This essence he has maintained, this essential life ingredient remains undiminished and still vibrant on his face and in the way he shuffles relentlessly around the loop.
His hair now as pale as a drifting cloud.  Lines etched deep across a still bright glowing face that has witnessed many challenges that most lives in this world of joy and turmoil that we all share and of course seek out the swiftest path to take us through it.
In 2 days he has run 144 miles and if you look at the 2 young man who have kept ahead of him it makes some kind of sense.  But when you look back at the long long list of other young men who are gathering up behind him, it just makes no sense at all. How is this possible?  How can a man twice the age of the rest of the field do so incredibly well.
In that summer of 1995 Georgs was hungry for as much competition as he could find.  He came back to New York that June and ran the inaugural 2700 mile race in 40 days.  The next year it would become the 3100 mile race.
Georgs had a few astonishing years after that.  In 1997 he set the world record for 1000 miles for age 50.  After that life and ultra distance running, at least his coming to New York no longer connected. He tells me that for a time the most he competed was in one 26 mile marathon a year.
Something changed.  Something in Georgs' life shifted, and in the ways of all astonishing things, 72 year old Georgs Jermoalajevs has found himself once again back at the Self Transcendence race.  He, not unlike the Phoenix bird has risen up from the ashes of his past and has found new life and purpose on this one mile loop in flushing Meadow.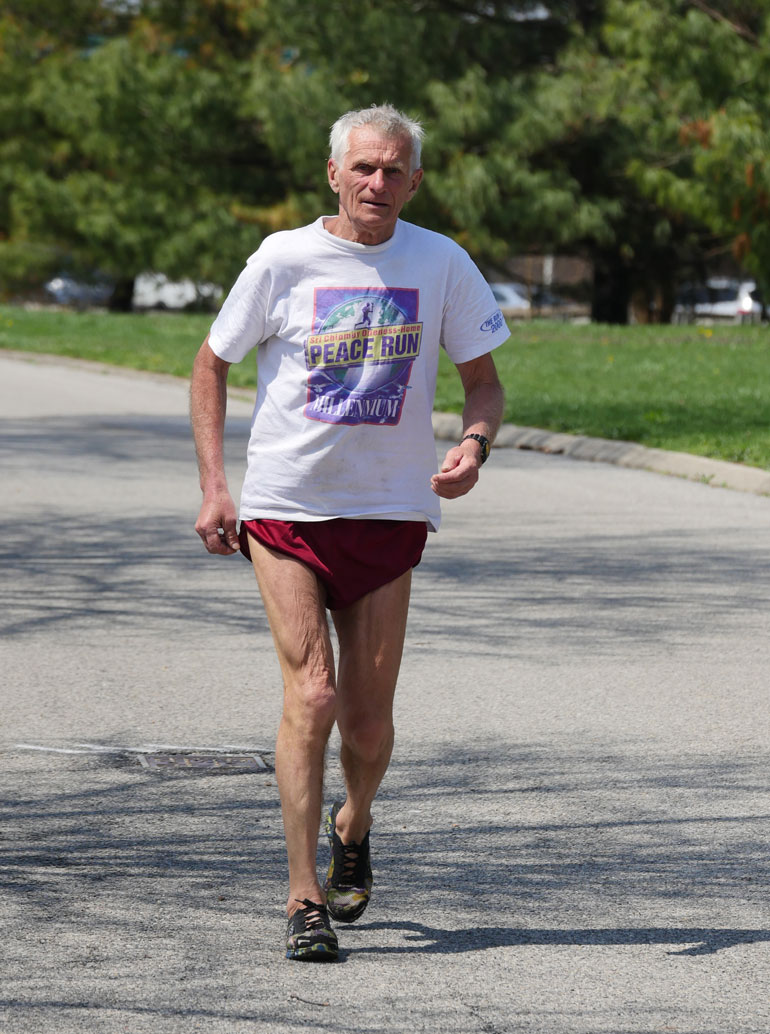 "I am very glad to be back.  It is my biggest dream."
He tells me that he has a new expression that sums up his life now.  "I run for God."  He says that many people identify with this philosophy.  He says in particular at home in Latvia people like it.  "Great words.  People in Latvia agree to use them in their own life."
Vera helps with some translation and when Georgs describes the atmosphere he says a word that neither of us recognize.  Then Vera says, "aura."  Yes, yes, he says.  He spreads his arms out to gather symbolically all the runners out on the one mile course.  "Very good aura together.  We make this aura very special."
Click to Play Video:
The evidence of the misery of yesterdays weather has vanished.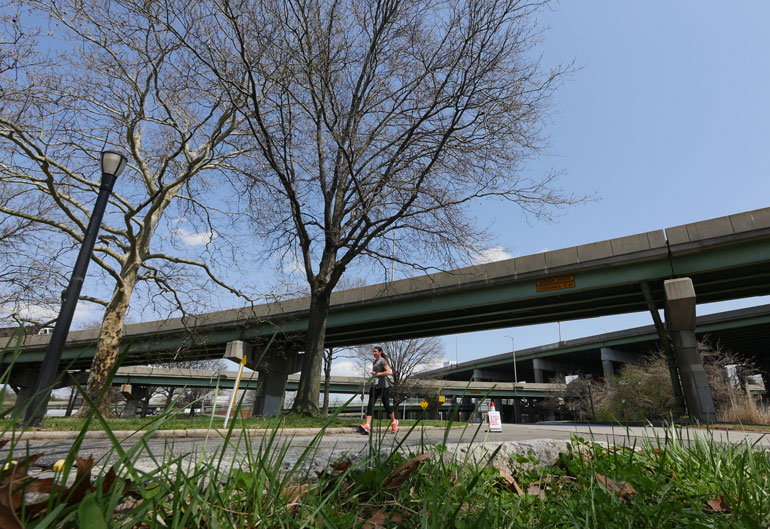 Atmavir leads the men with a really good 166 miles.
The noise and traffic are never far away from the calm stillness of the park.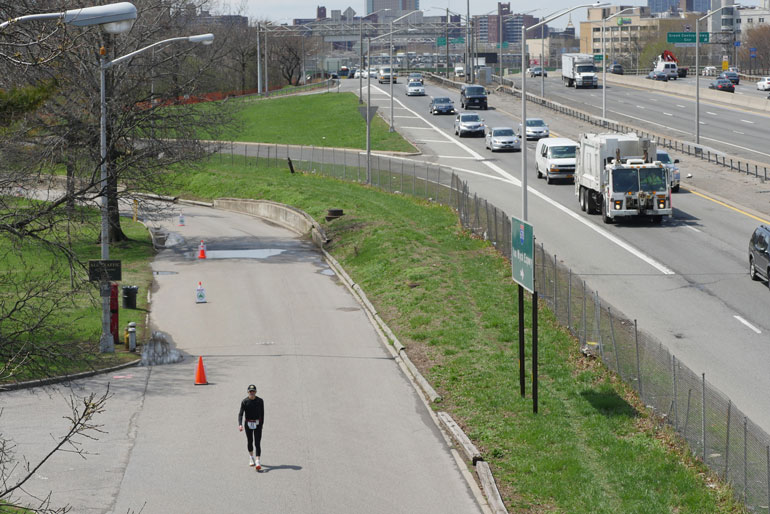 Adrian with Andrey
Keeping the board up to date.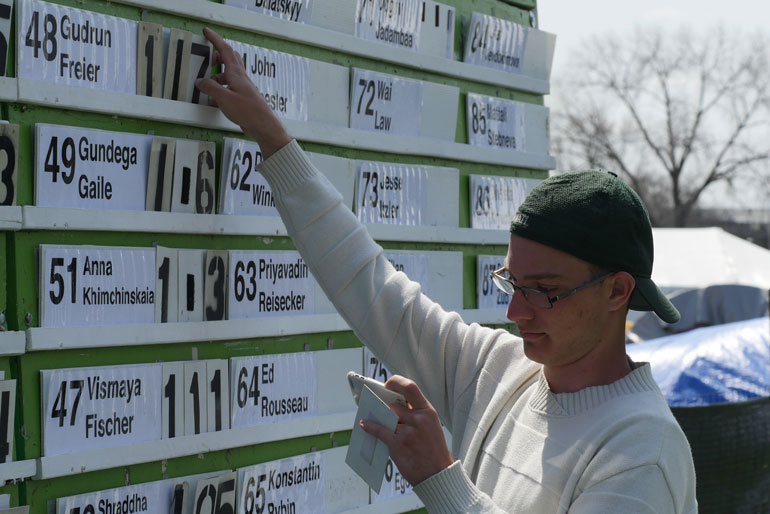 Aidas from Lithunia is getting some of the hard lessons uniquely offered by the  10 day race.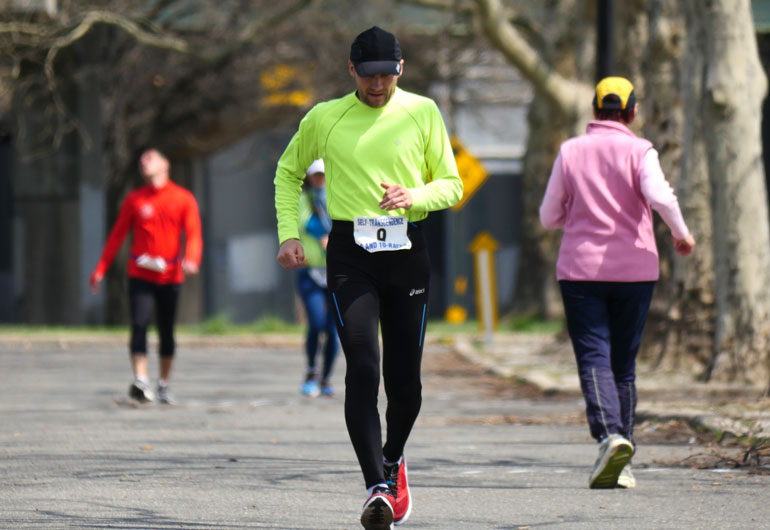 Lots are taking advantage of the sun to dry out clothes.
Ales has 134 miles after 2 days.
Chris Mak is happy with his first 2 day total of 100 miles.
For those using sun power to dry their shoes.
Others provide nature a helping hand using paper towels.
Elena has 127 miles.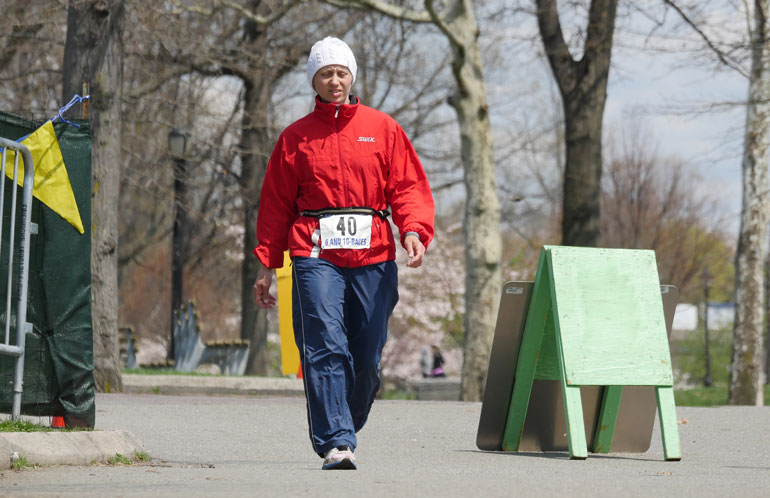 Most feet are taking a pounding after 2 days and many many puddles.
But on a day like this the park could not look more beautiful.
Fred Davis had some weather issues yesterday.
Waiting for a shower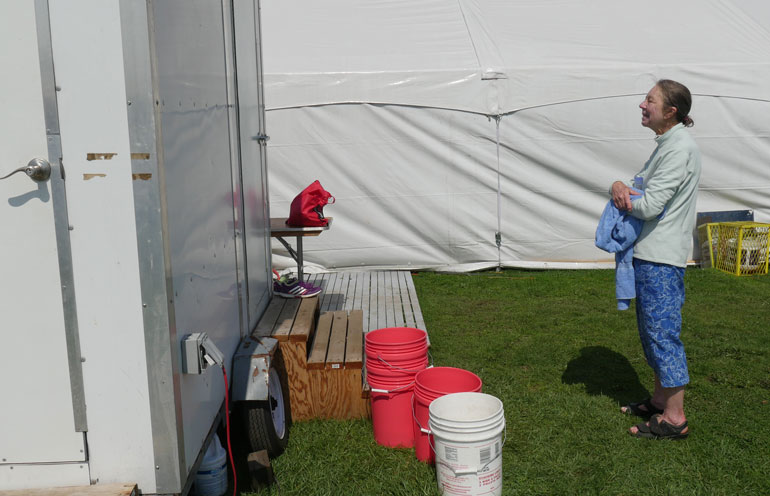 Yashasvati
Shraddha getting some knee support.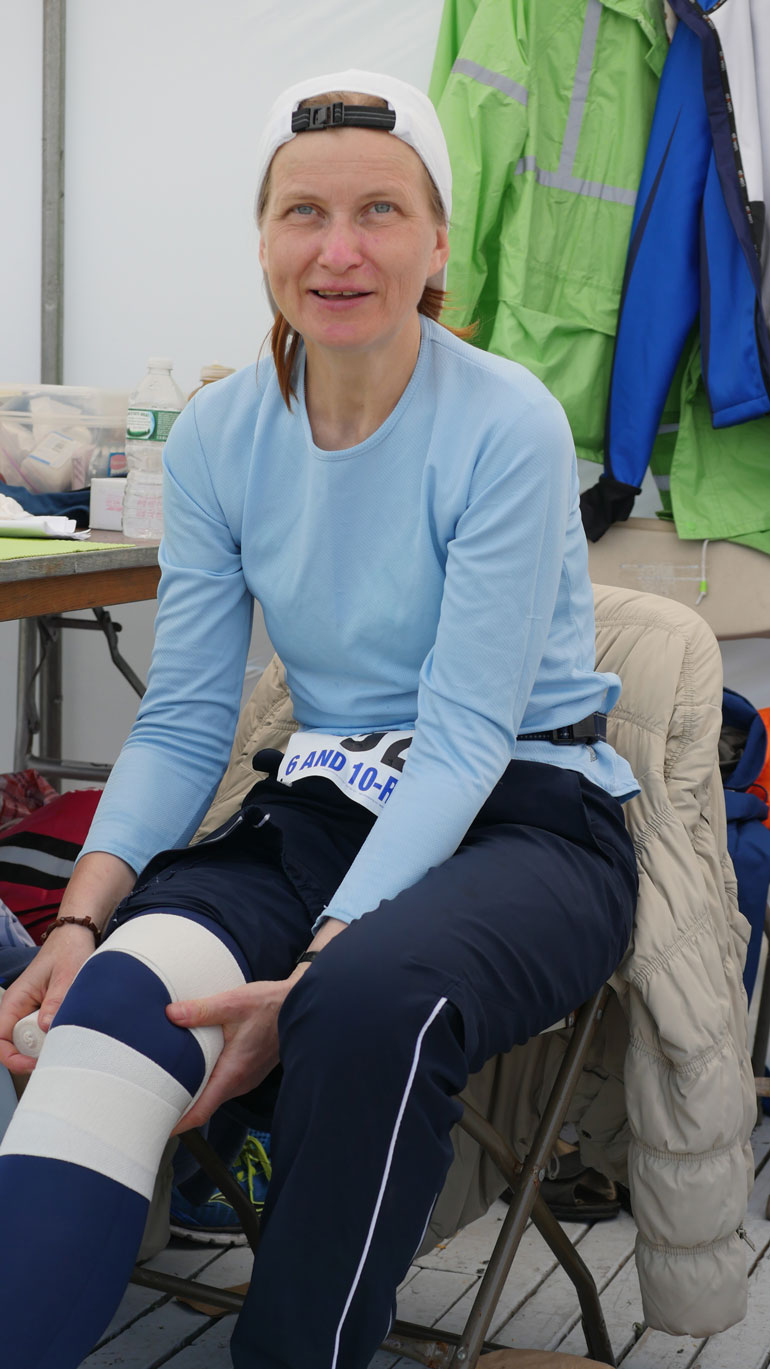 Sergey with wide open spaces.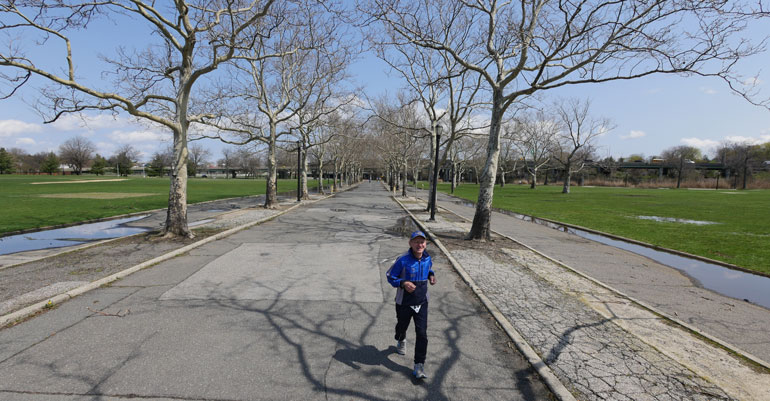 Samita in 2nd place with 141 miles.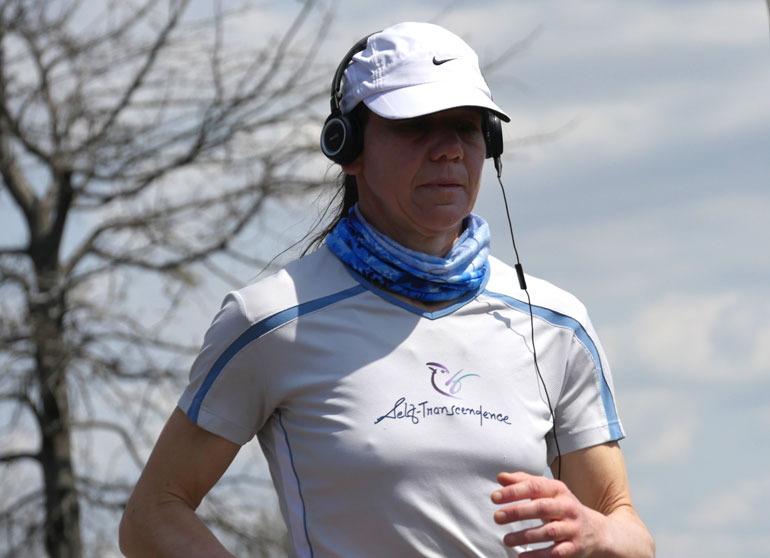 Pati leads with 143 miles.
Rising up on the other side of the park are the towers of the worlds fair buildings.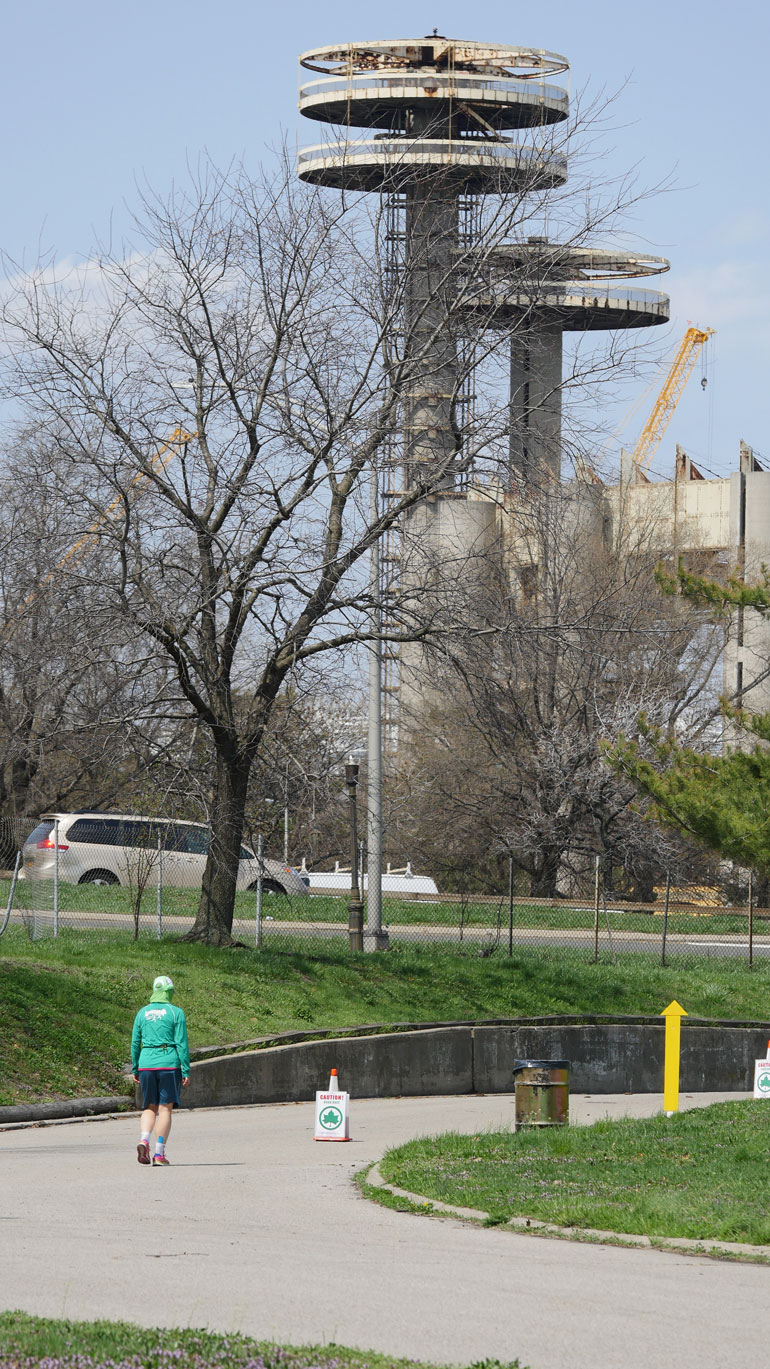 Kalpa has 13o miles after 2 days.  This is his 2nd 10 day race.
Click to Play:
There are of course others out on the course reporting.  Someone all too familiar with interviewing is Stutisheel talking with Sergey Kuzmin.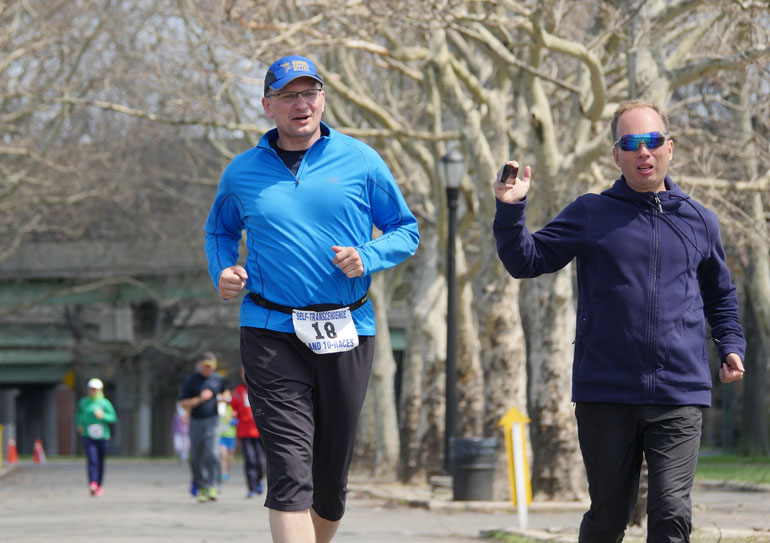 A plane about to land at La Guardia airport nearby.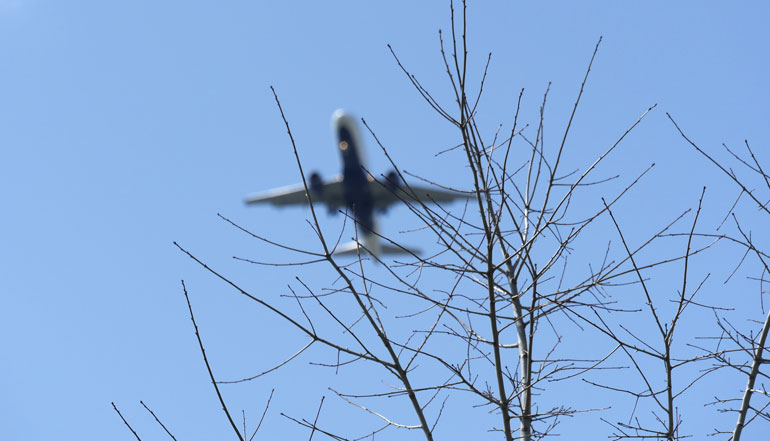 The kitchen preparing lunch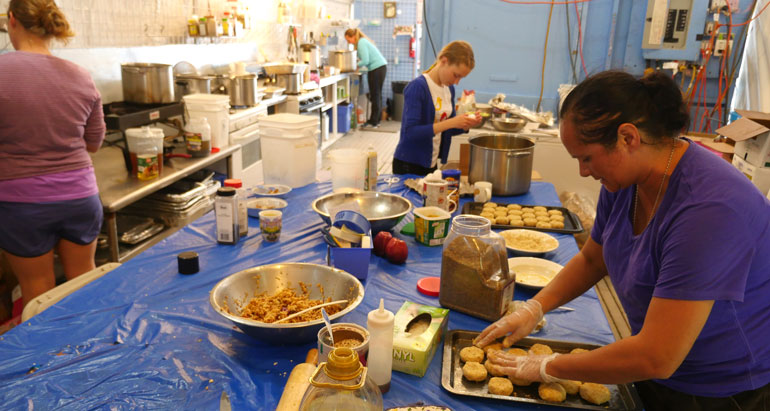 Many jobs to be done.
Some jobs not quite so glamorous, but still necessary like pot cleaning.
Heading down Sri Chinmoy street.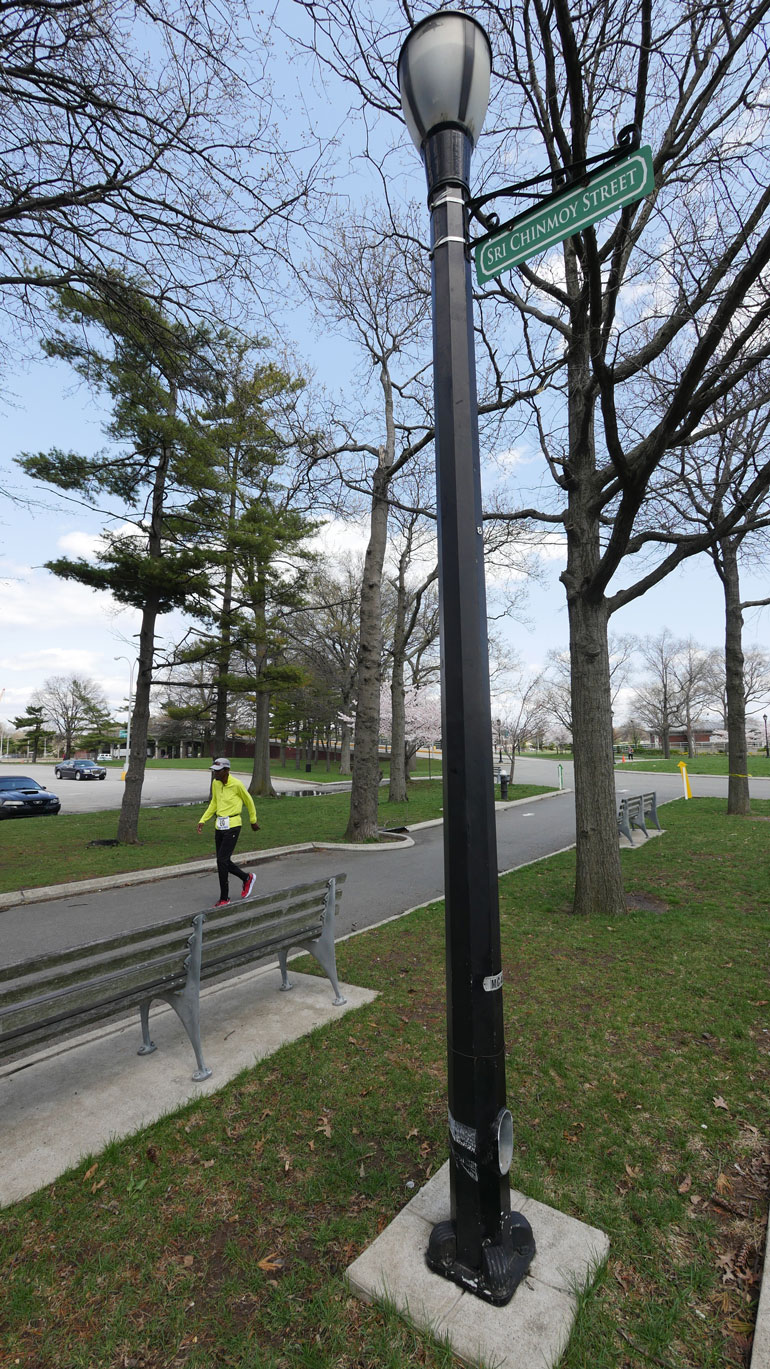 Tatjana
Sarah who has 140 miles talks with Gautami who is running the 6 day race.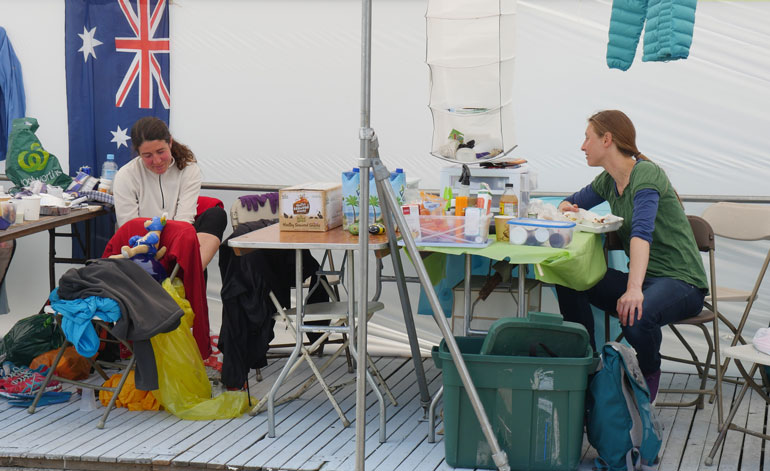 The grass is thick with wild flowers.
Budjargal
Ananda-Lahari has 140 miles.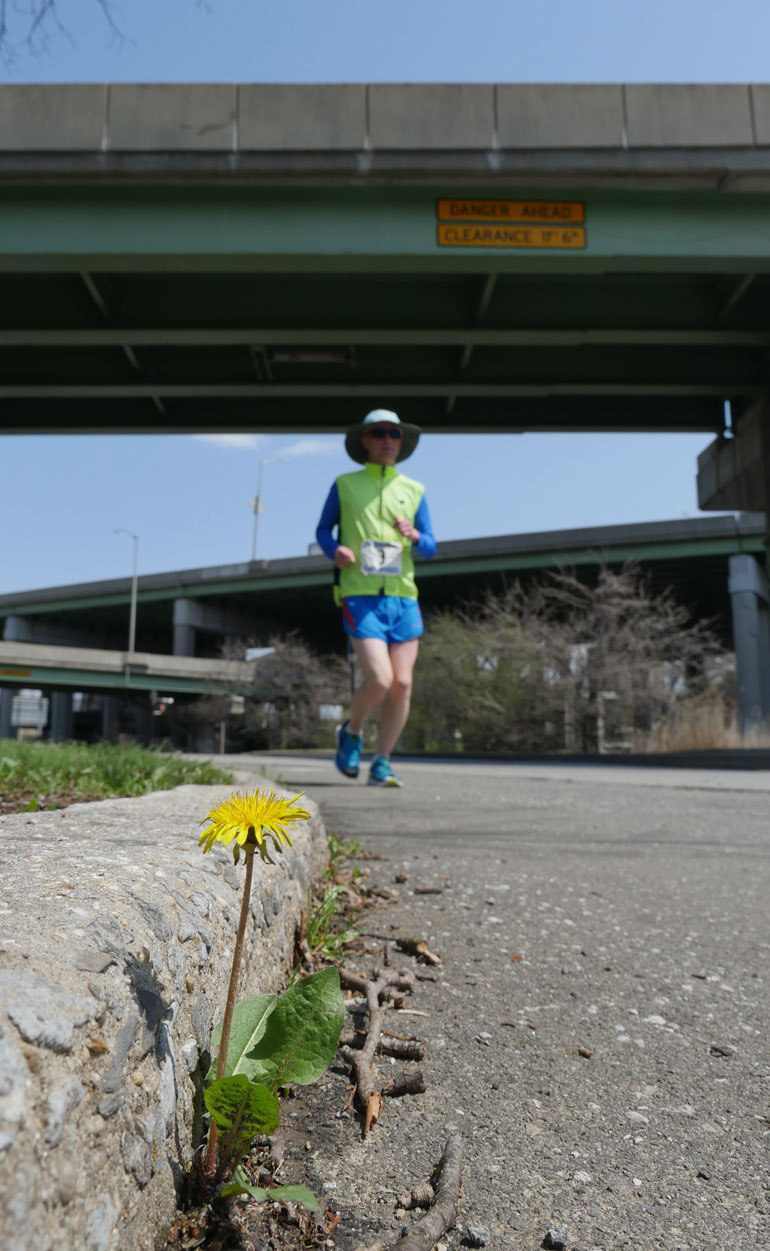 George Biondic with 123 miles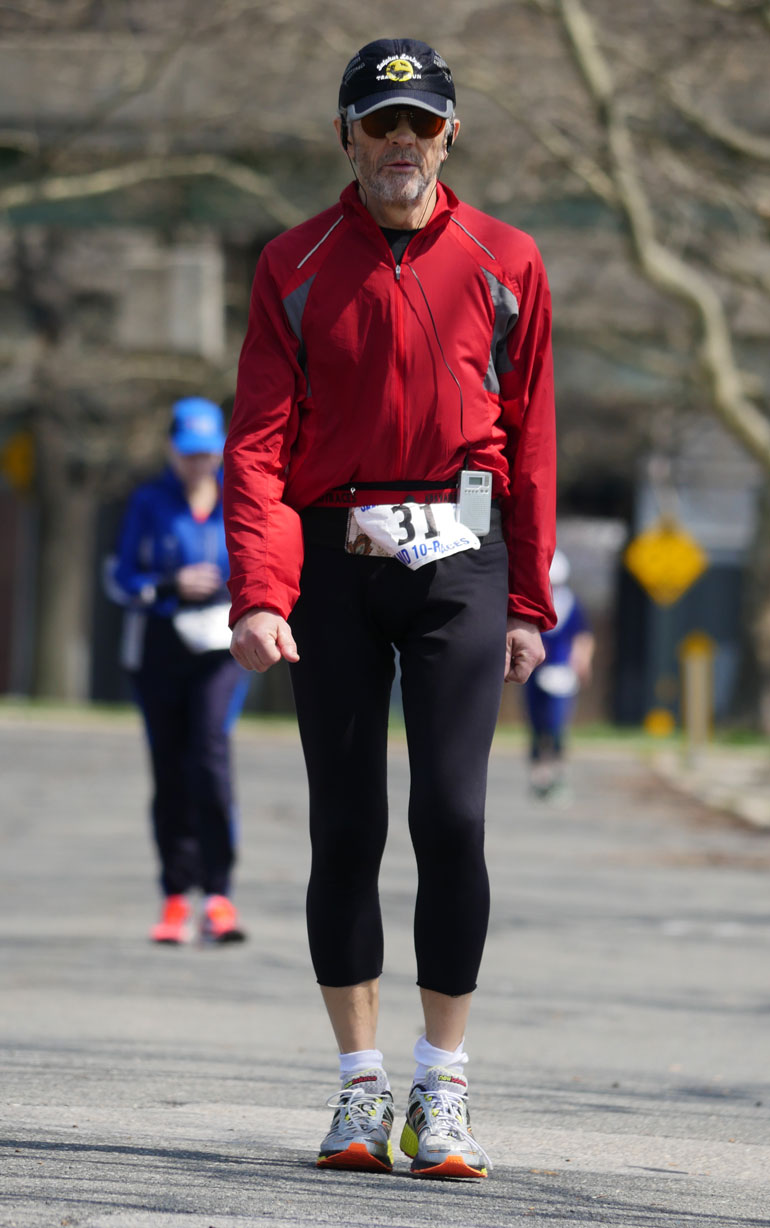 Giribhu looking strong.
Padyatra enjoying himself.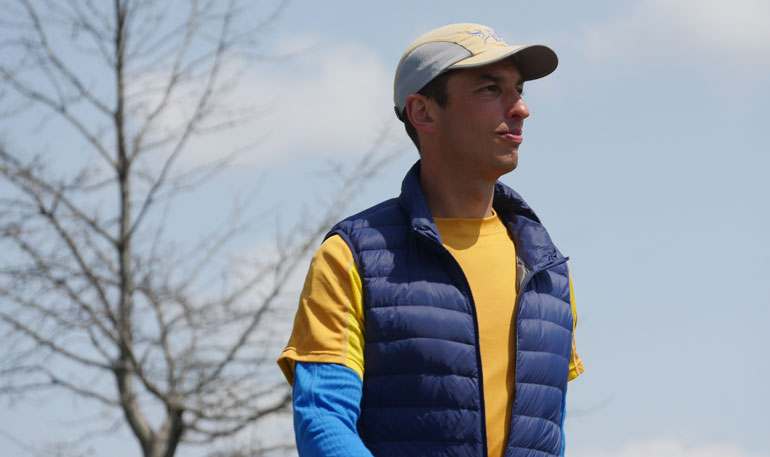 Francesco in medical with a fever.
The great Michel Guoin, from Drummondville Quebec.
Niribili with Vera who is her helper.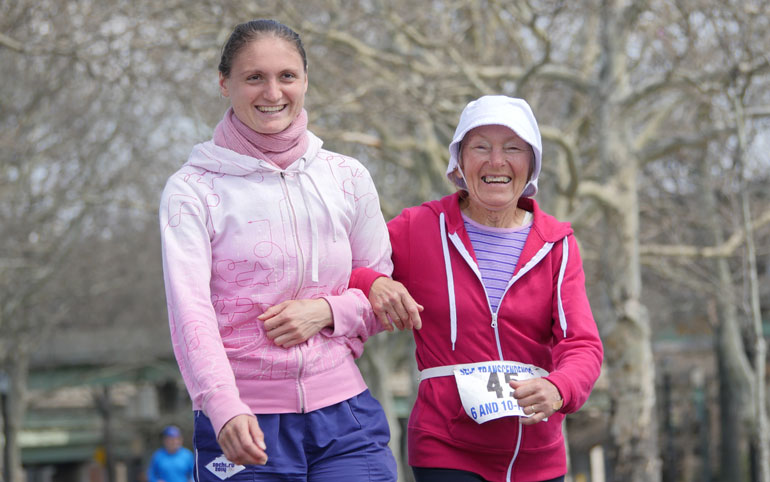 Vishmaya.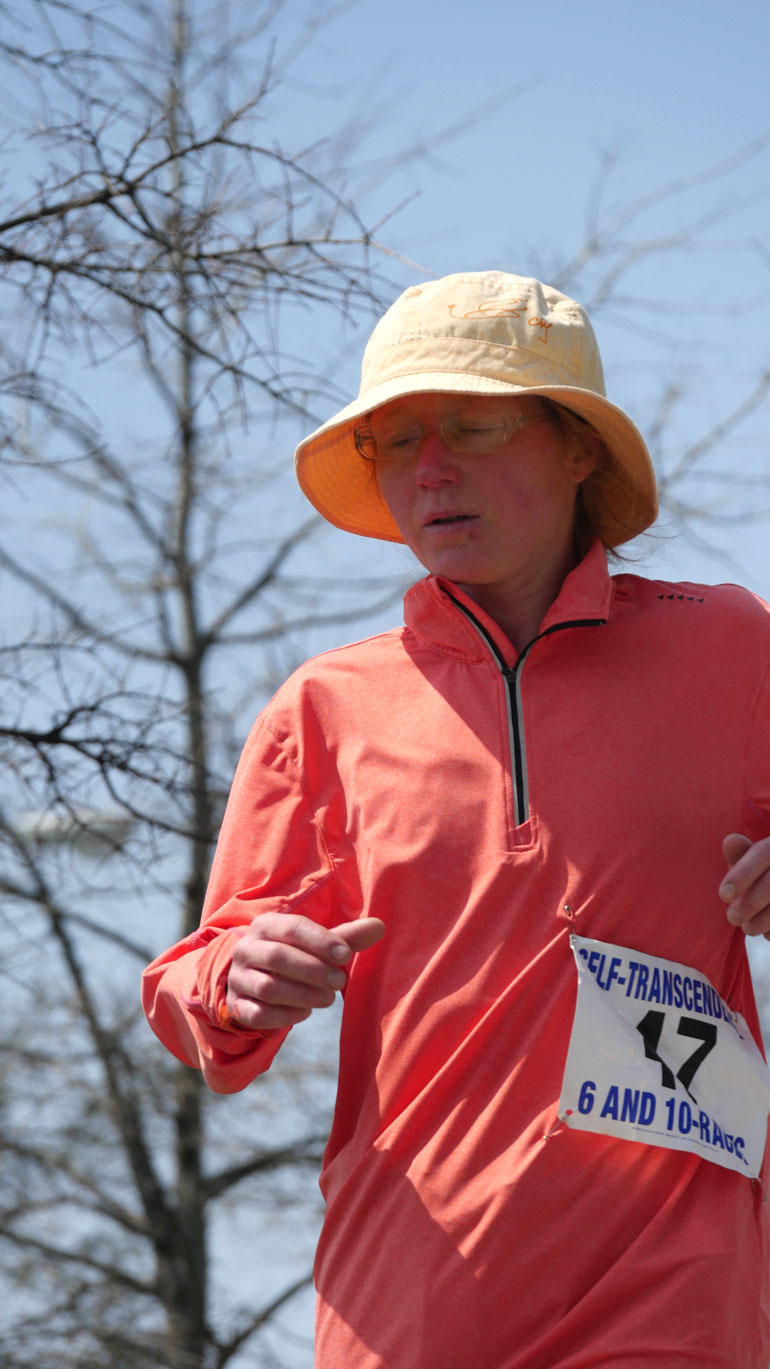 First timer Manoshri who will be soon joined by her sister in the 6 day.
Yes there is still water on the course.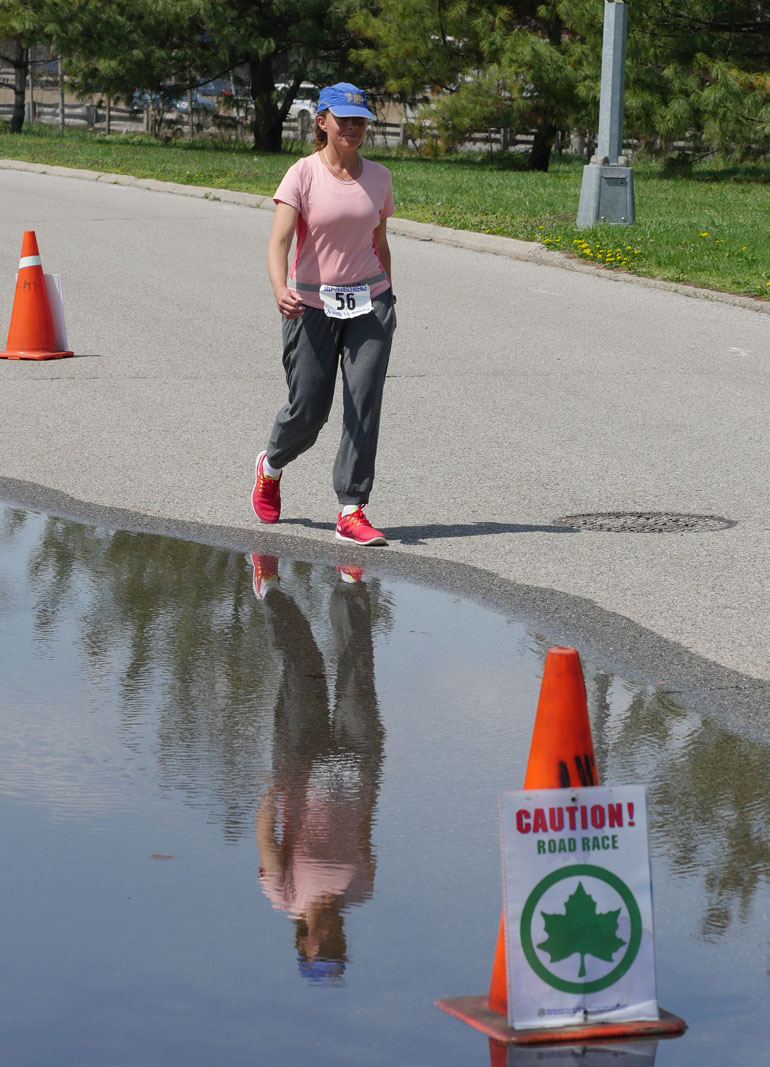 Harita has 139 miles
Karteek
The back stretch
Sandro
Drying socks and elephants.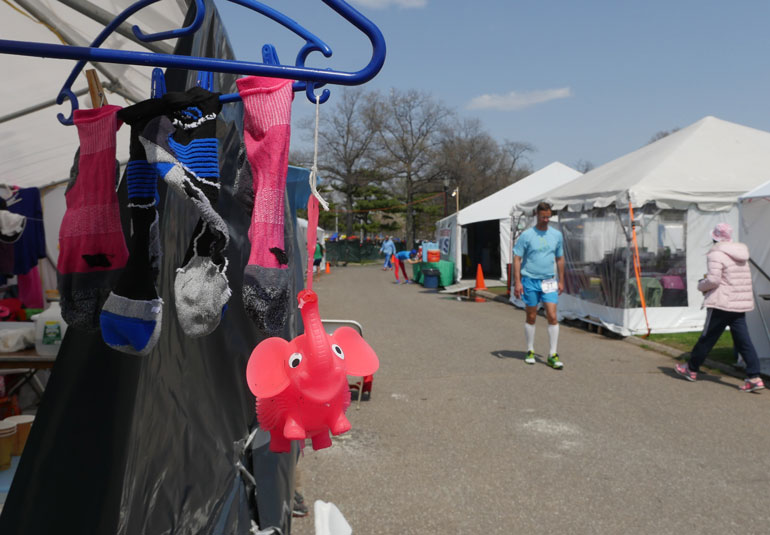 Gudrun
Sara Schmidt is a 35 year old runner from Den Haag Netherlands.  She last did the 10 day race here in 2013.
Click to Play Interview:
God unconditionally
Paves the way for us
To walk, run and sprint
Towards our Destination.